How To Do A Discovery Call | Avoid These Common Mistakes!
If you've ever Googled 'how to do a discovery call' 15 minutes before getting on Zoom with a potential client, this article is for you. I share the top 3 mistakes new entrepreneurs make on discovery calls and how to overcome them so that you can learn how to run a successful call and convert paying clients with ease.
---
Discovery calls are one of those things entrepreneurs have a love/hate relationship with.
We love them because they mean more clients, more impact, and more money are potentially on their way.
We hate them because they feel loaded with pressure to perform, to not get it wrong, and to close the deal.
So when you're a new entrepreneur trying so dang hard to book these discovery calls but also freaking out when they actually happen, it can feel like a bit of a roller coaster.
Maybe you
Have no idea what a discovery call is but are now thinking you should probably look into it
Hesitate to even pitch a discovery call because you don't want to appear 'salesy'
Get on a discovery call but don't sell your service because you don't want people to think you tricked them into a sales pitch
Split your screen on every Zoom call so that you can read your entire sales pitch word for word from a script because that's the only way you could get through it without puking
Unless you can look me in the eyes and tell me you love discovery calls, it's holding you back in your business.
So, let's make discovery calls simple and easy so that you can connect with and convert ideal clients on repeat and book out your business.
You'll walk away from this article understanding the top discovery call mistakes new entrepreneurs make and how to overcome them so that you can run a successful discovery call and land paying clients consistently.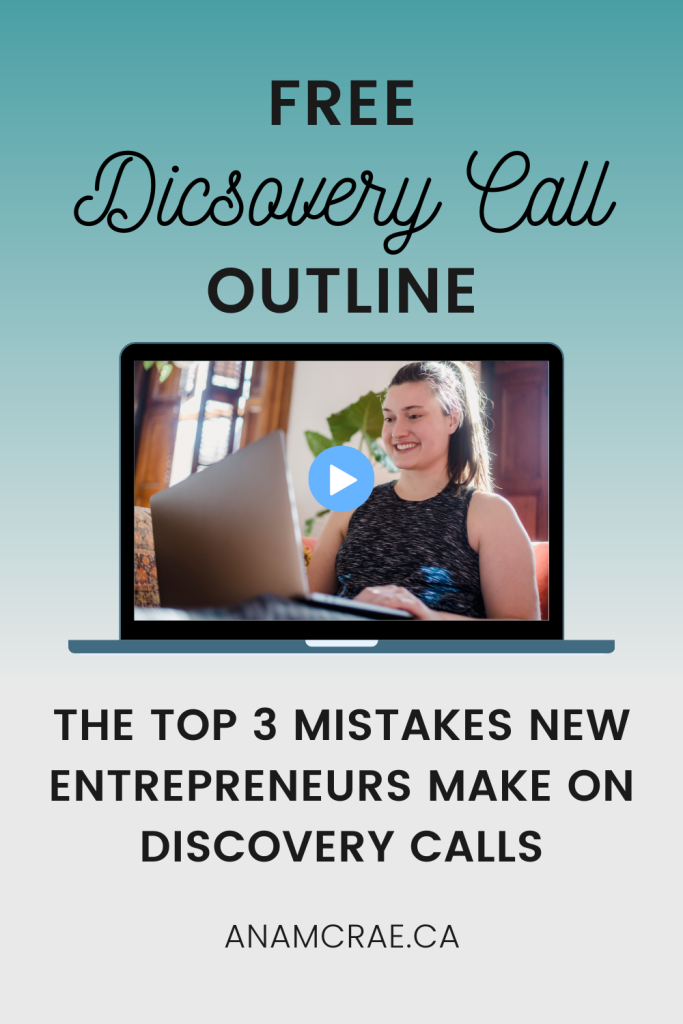 What is a discovery call?
A discovery call is an opportunity for two people to decide whether they want to work together.
It's a chance for someone interested in your services to learn more about what it's like to work with you, and for you to determine whether they'd be a good fit as a client. (Yes, it IS a two way conversation, and it's just as important for you to decide whether you want to work with this person as it is for them to decide whether they want to work with you!)
A discovery call lasts anywhere between 15 minutes to 60 minutes and it simply allows two people to get to know each other so that they can make an informed decision about working together.
The top 3 discovery call mistakes new entrepreneurs make (that lead to zero sales)
If you're just starting out offering discovery calls, you might be a little confused as to why they're not converting clients. Let's talk about the top 3 discovery call mistakes new entrepreneurs make and how to avoid them so that your discovery call process is working like a well oiled machine and leading to consistent sales.
Related Post: 5 Signs It's Time To Start Your Own Business
They lack a discovery call structure
Jumping onto a call without a clear plan for how you will use that time with that person is not a great strategy for landing a client.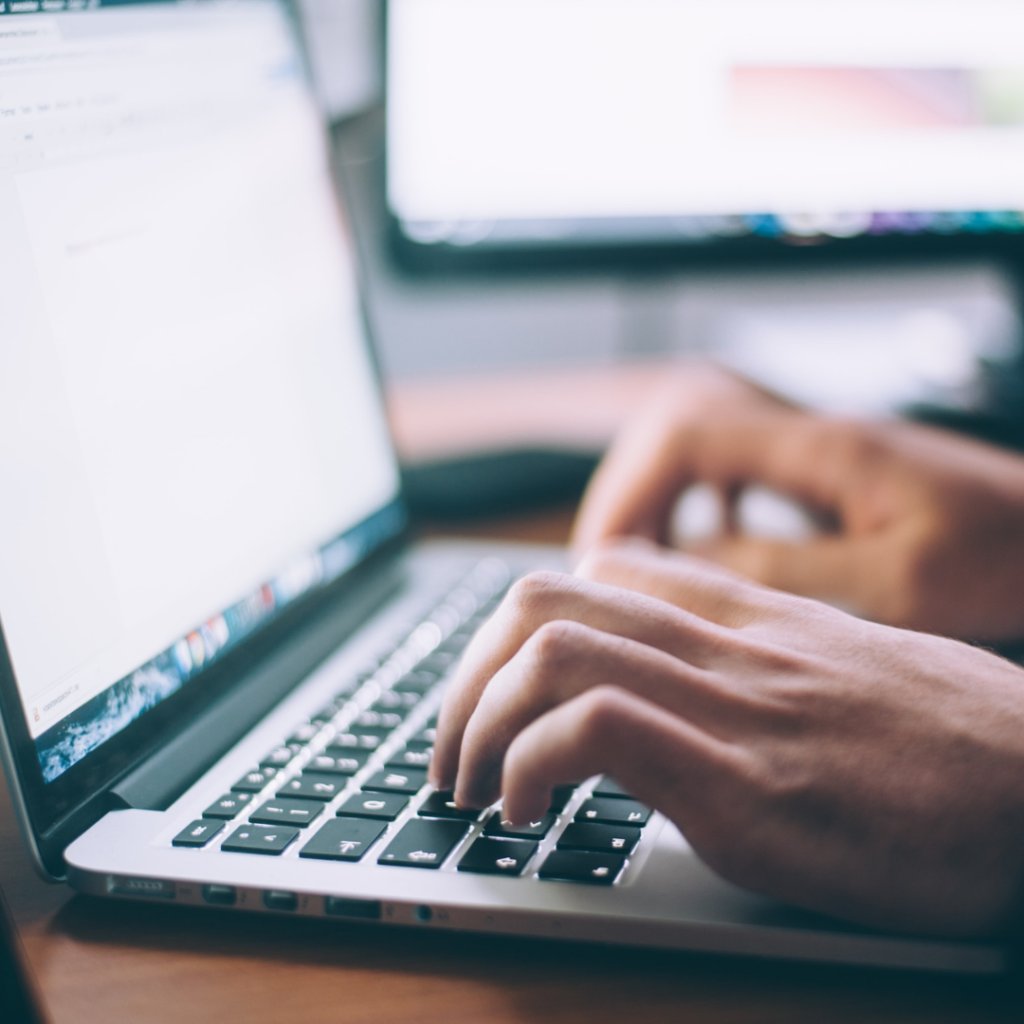 A discovery call goes by quickly. If you don't direct the conversation, you will get to the end of the call not really knowing whether the person on the other end wants the service, understands the service, or would benefit from the service, because you never got to understand the person at all.
Without a structure, you can't have a productive discovery call.
Now, this doesn't mean your call should be scripted. There's a big difference between a structure and a script. But your discovery call needs to hit on some very important elements in order to result in a sale.
In order to do a successful discovery call, you must:
Learn about your potential client's goals and desires
Understand your potential client's immediate challenges
Determine what your potential client needs to succeed
Recommend the right next step for them (whether that's a service you offer or not!)
If you're jumping onto a call with no agenda or flow to how the conversation will go, you're creating a somewhat disorienting experience and you're walking away without a client.
Related Post: How to Grow Your Business With An Exceptional Strategy
They don't ask the right questions
Another thing holding new entrepreneurs back from running successful discovery calls is not asking the right questions.
Think of a discovery call like an appointment with your doctor. If you have a problem and you're hoping your doctor can help you solve it you set up an appointment. You walk into that appointment expecting your doctor to ask you some very specific (and somewhat uncomfortable) questions to better understand your problem so that they can recommend the best possible path forward.
Now, while you're NOT a doctor and your potential clients don't require "fixing", your role on a discovery call is essentially the same: to ask the right questions so that you can recommend the best path forward.
You need to dig into what's really going on for your potential client so that you can understand whether you can help them (and, quite frankly, so that they can understand what kind of support they even need).
They don't sell their service
The entire point of a discovery call is for someone to learn about your services so that they can make a decision around whether they want them or not.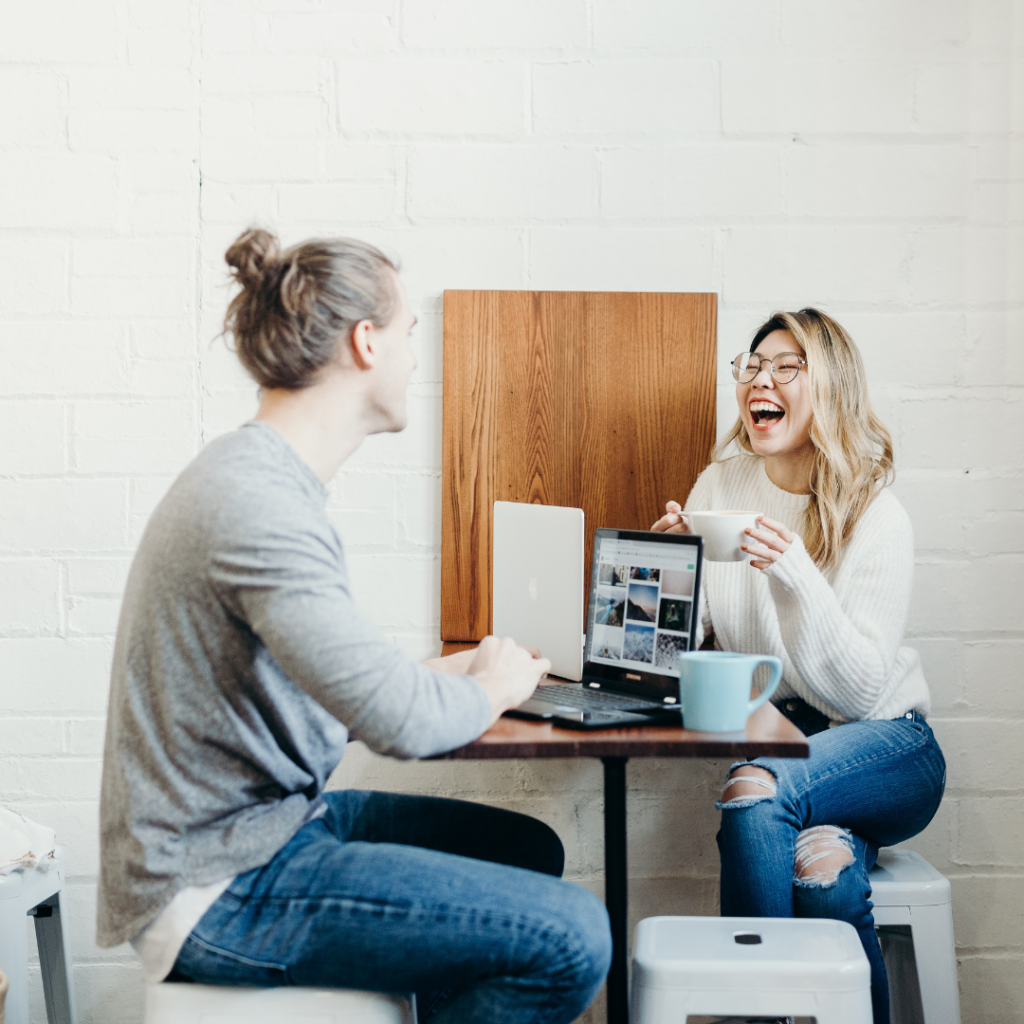 But, if you're not comfortable with sales, you might get to the end of a discovery call, thank the person for coming, and leave the conversation without pitching your service.
Maybe you're avoiding selling on a discovery call because you don't want to be 'sleazy.'
Maybe you're hoping they just ask to pay you without you needing to sell.
Maybe you just don't know how to explain your service in a way that makes sense to the other person so you avoid talking about it at all.
If you want to run a successful discovery call, you have to sell your service at the end of it. There's ways to do that that feel authentic and not sleazy. But at the end of the day, you're running a business, and the person on the call is there to find out more about your business and what it can do for them.
Related Post: Overcome Fear of Success: 5 Powerful Strategies for Entrepreneurs
Don't be afraid to sell!
How To Do A Successful Discovery Call
In order to do a discovery call that actually converts clients, you need 3 things:
A structure to the call that allows you to make the most of the limited time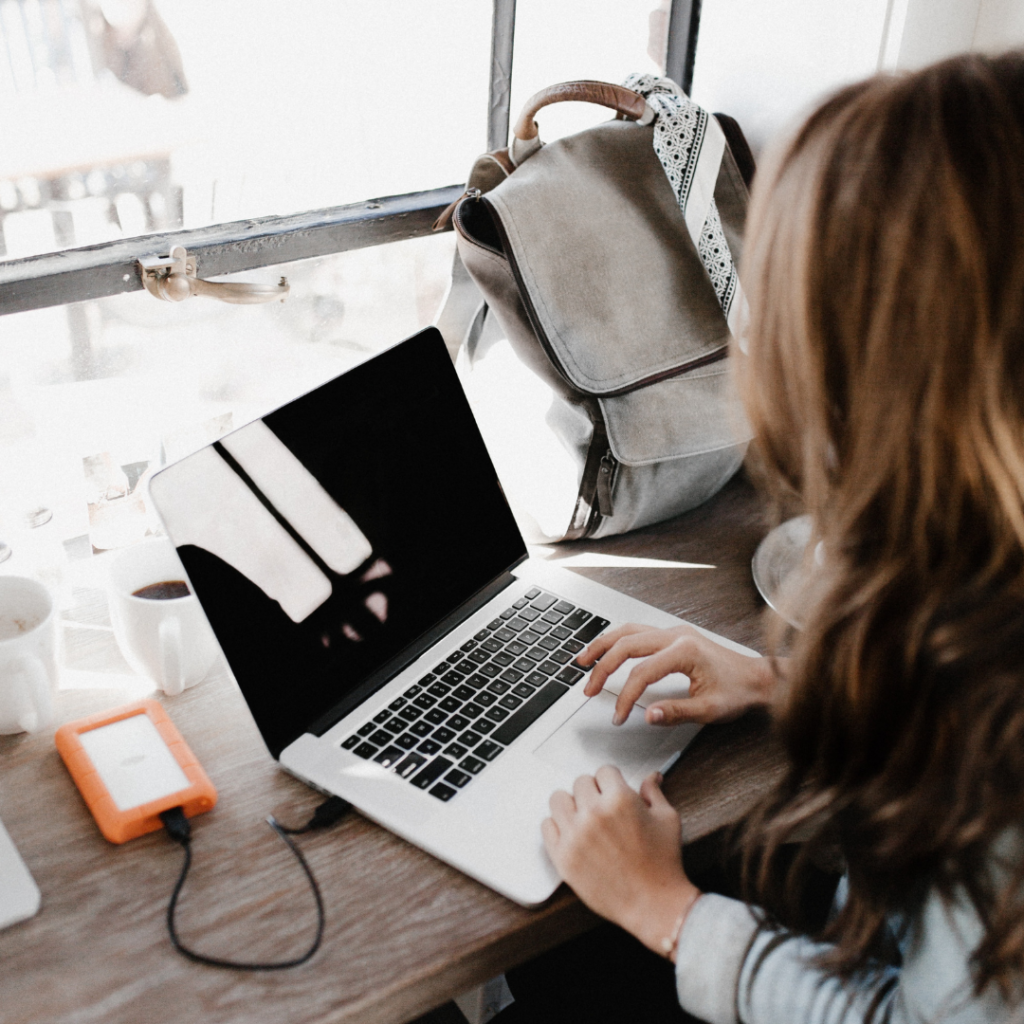 You want a structure that's going to allow you to
Get to know each other a little bit and build a positive relationship so that they feel comfortable opening up
Understand what their actual challenges are so that you can decide whether or not you are the best possible person to support them
Help them see what you offer and how it can help them solve their challenges so that they can decide whether they would like to purchase or not
Create clarity around what happens next, once they get off the call (whether they've purchased or not)
If you want to see how I run a successful discovery call that leads to 95% YESes, download my Authentic Discovery Call Structure here.
A set of great questions that give you the information you need
Great questions are what make the difference between you feeling like you really understand the person in front of you and are excited about supporting them, versus you feeling like you're not really sure why they're on the call and what to say next.
The questions you ask should
Uncover the goals they have and what they really want
Uncover the challenges they're experiencing and what's really getting in their way
Uncover how important or urgent it is for them to solve these challenges and get what they want
Uncover what would help them overcome these challenges and achieve their goals
If you want to know the EXACT questions I ask on every discovery call (the questions that have helped me run a booked out coaching business for years now), download my Authentic Discovery Call Structure here, where I share the 8 questions I ask every single time.
Related Post: How to master your mindset & grow your business
The right mindset heading into the discovery call
Discovery calls feel hard because we have all these limiting beliefs wrapped up in them.
Sales is sleazy
I shouldn't trick people into a pitch
I don't want them to think I'm just there to sell something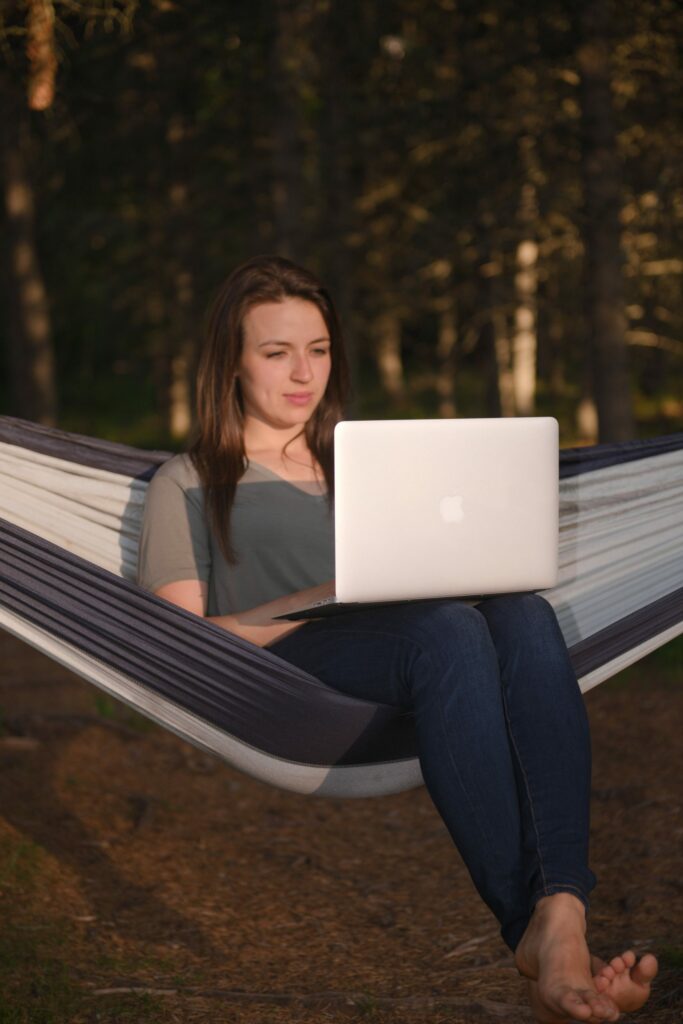 Any time you're heading into a discovery call, if you want to have a successful discovery call, you have to get into the right head space.
Remember that the person is getting on this call because they WANT to learn more about your services. They would be confused if you DIDN'T sell to them (and might wonder what's wrong with them if you didn't even offer to work together). And the reason they're getting on the call is to confirm that they want to work together (they're already interested to some degree, and just want to make sure it's the right decision!)
Spend some time before each discovery call picturing it going well, and you will have much better success rates.
Grab your free Authentic Discovery Call Structure PDF
If you're eager to sign paying clients consistently, start using my Authentic Discovery Call Structure workbook.
This is the exact process I use when getting on a discovery call with a potential client and it's one of the biggest reasons my discovery calls convert 95% of the time (WAY above industry standards)!
You can start using this process TODAY to have more successful discovery calls too and convert paying clients with ease.
Drop your email below for instant access to the Authentic Discovery Call Structure for free.
Discovery calls can be anxiety inducing, whether you're a brand new entrepreneur just trying to land your first client, or whether you've been doing them for years. We all feel nervous sometimes.
But the key to running a successful discovery call is having the right structure, asking the right questions, and heading in with the right mindset.
When you implement these tips into your discovery call process, you will notice an immediate impact on your sales!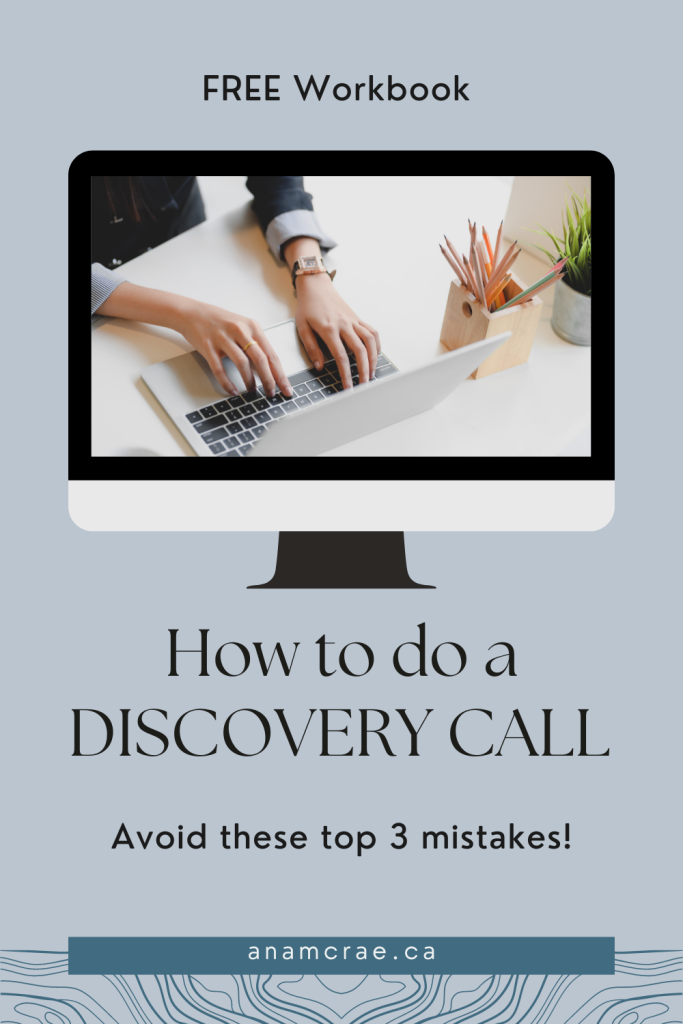 So make sure you download the Authentic Discovery Call Structure, where I really go deeper into everything I've shared here so that you can absolutely rock your next discovery call.
And I want you to remember that you started this business to make a positive impact on people's lives. In order to have the impact you want to have, you must get out there and tell people about what you can do for them!
Discovery calls are the perfect way for you to get to know your ideal clients and explain how you can support them. So don't be afraid of running them! Who knows, you might even go so far as to start enjoying them! 😉
I'd love to know your biggest questions around discovery calls so drop a comment below and I will answer them!
---
Related Posts: