Mid Year Goals Review | 5 Key Questions For Business Owners
If you're unclear on where to focus your time and energy in your business, this is the perfect midyear goals review process for business owners!
---
If you're doing a double take at the fact that we're already halfway through the year and you're feeling behind on your business goals (or maybe you don't even have a clear sense of what your goals are and where you should be focusing your time) then you're in the right place.
As a business coach, I help ambitious entrepreneurs who feel overwhelmed with everything that goes into starting and scaling a business to implement simple business strategies to make more money, take back their time, and leave a legacy!
When my clients first come to me, they're often unsure if they're working on the right things in their business. They know that they are BUSY, but they're not sure that they are being PRODUCTIVE, or making momentum on their most important goals.
And I get it, with everything that goes into launching, building, or scaling a business, it's challenging to maintain that big picture vision while managing and executing all of the day to day activities.
Which is why doing a midyear goals review is so critical to staying on track.
In this article, I'm going to share the 5 key midyear business review questions every entrepreneur should ask themselves in a midyear goals review so that they can confidently direct their time and energy toward the right priorities and move toward their life and business goals faster.
And without further adieu, here are the 5 key questions that every entrepreneur should ask in a midyear business review.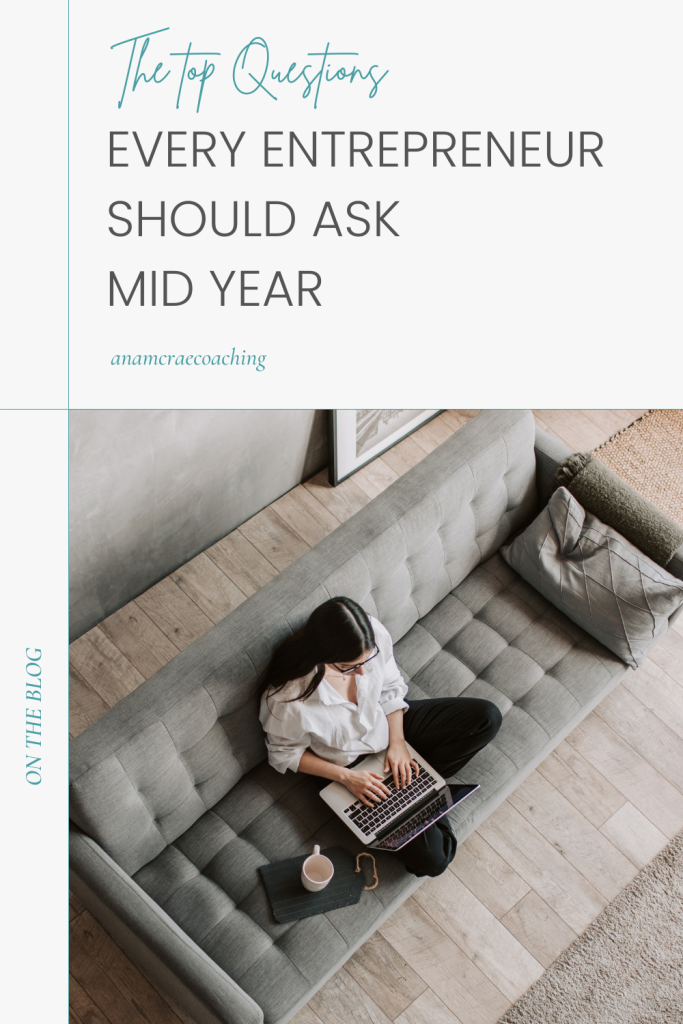 Mid Year Goals Review | 5 Key Questions For Business Owners
What is your vision for your business and personal life?
Take a second to step out of the day to day and reflect back on the big picture. What is it that you actually want 3-5 years from now? I want you to answer this both from the perspective of your business – revenue numbers, the types of products/services you're offering, the size of your team, etc. – but more importantly, from the perspective of your personal life – what do you want your life experience outside of business to look and feel like?
Related Post: Overcoming Fear to Achieve Success
What progress have you made toward your life & business vision so far this year?
Review the goals you had set for the year. Which of this year's goals can you check off? Which ones have become irrelevant as you've learned more about yourself and your business? Which ones do you still want to achieve?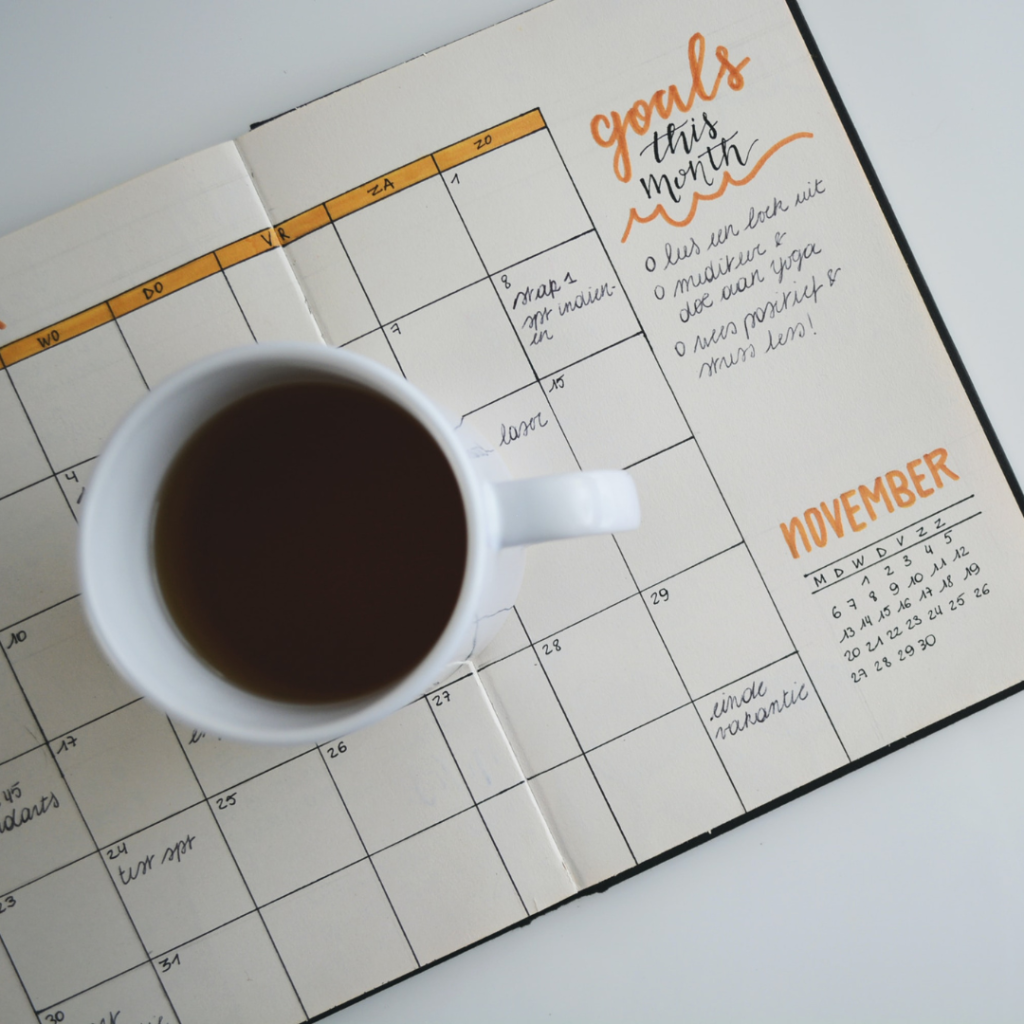 Celebrate everything you've done to move you toward your business and personal vision so far this year! This is something most ambitious, driven, forward thinking entrepreneurs don't do often enough. The downside is that it causes you to always feel like you're behind (because you're only ever looking ahead, and never taking the time to celebrate how far you've already come!) Write out everything you've done that has moved you toward your goals!
What are the biggest challenges you are currently facing? What are the big opportunities in front of you?
Review your business model from all areas – sales and marketing, products and services, customer satisfaction and experience, financials, processes and systems, team, etc. – and identify what's working well and what isn't. Look at all of the ideas you had over the course of the last 6 months (hopefully you're tracking those somewhere!), review any feedback you've gotten from customers, and assess what opportunities you have to improve or grow your business in the coming months.
Related Post: Are You Working on the Right Goals?
What do you believe is most important for you to focus on in your business in the next 6 months to overcome those challenges, capitalize on those opportunities, and achieve your business vision?
It might feel hard to pick only a few things once you've seen everything you want to / could do to improve, but it's important to prioritize and narrow your focus. Take a look at what would have the biggest impact on your business vision, what is easiest to implement given the time and resources you have available in the coming months, and what would make everything else easier. Clearly list a few specific business goals you will focus on.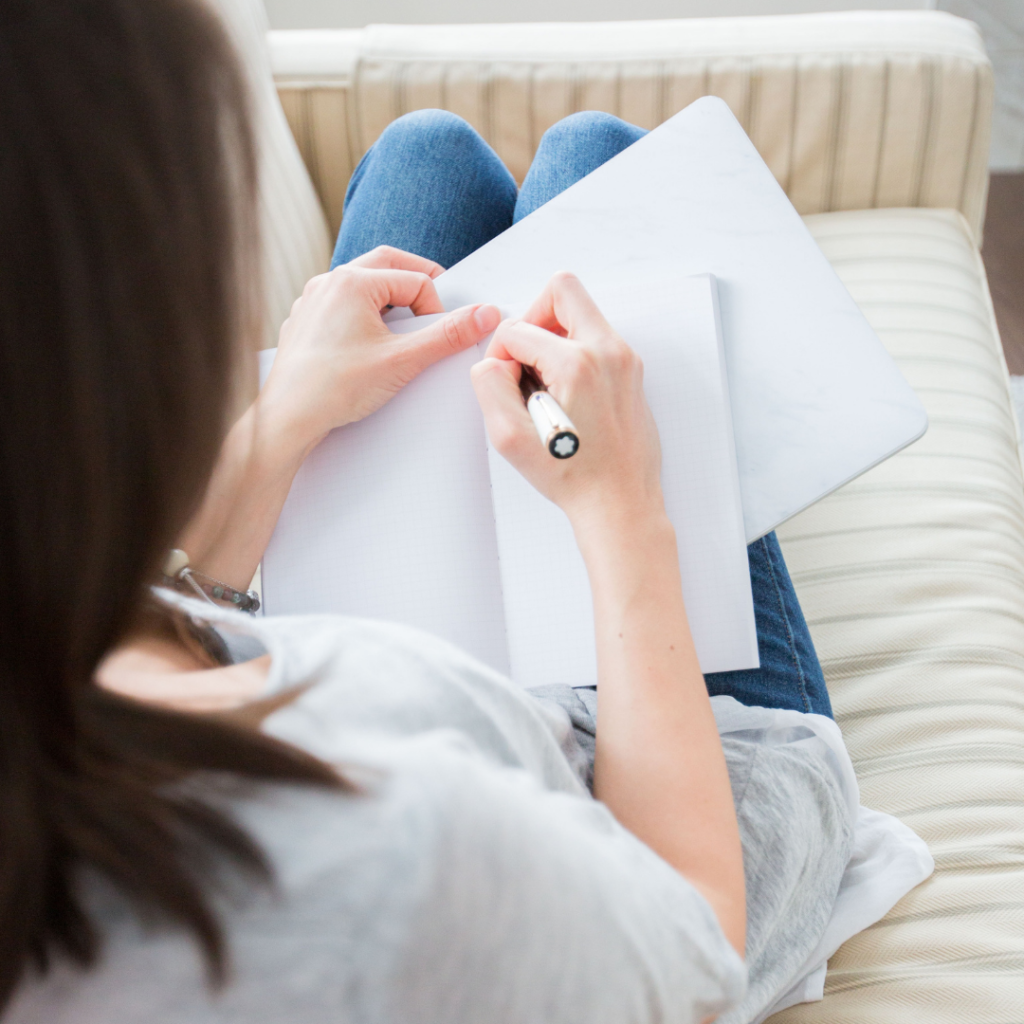 What is most important for you to focus on in your life in the next 6 months to move toward your life vision?
The whole reason you started your business was to support a certain kind of lifestyle and it's important not to lose sight of that! A goals review as an entrepreneur includes looking at your life goals alongside your business goals. Decide what you will prioritize in your personal life in the next 6 months in order to have the kind of life you truly desire.
I hope these 5 key midyear goals review questions help you get grounded in where to focus, especially if you're short on time and just want to do a high level review.
However, if you're ready for a more IN DEPTH guide to conducting a mid year business review, with 30 focused prompts to help you reflect on the key aspects of your midyear goals, download my Reflect & Re-Ignite: Mid-Year Goals Review for CEOs Workbook in an editable pdf format FOR FREE (for a limited time!) to support you through the full process.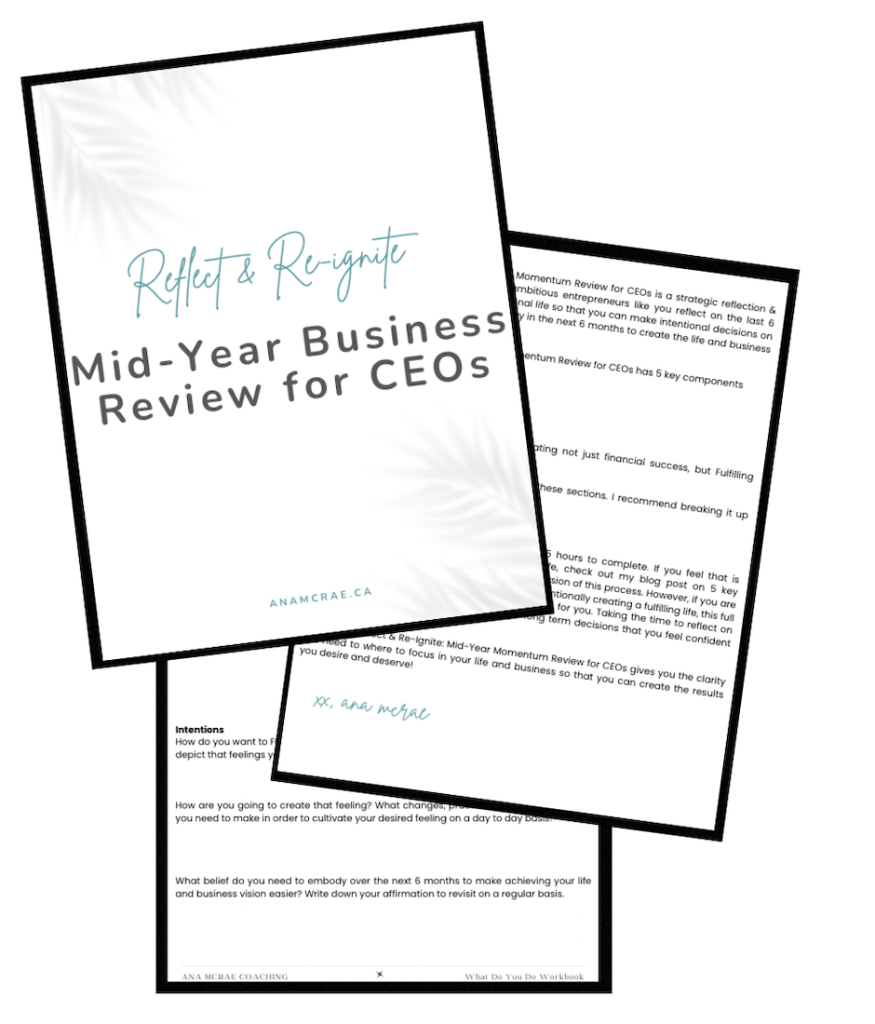 In this workbook I break down the exact midyear goals review I use with my private clients to review progress and set goals and it will provide you with an even more comprehensive approach to your midyear goals review!
Taking the time for a midyear goals review is crucial for entrepreneurs who want to stay on track with their ambitious goals and create a fulfilling life alongside a profitable business.
It's not enough to just put your head down and do the work – as the CEO of your business, you must make sure that you're actually working toward the goals that are most important to yoU!
By reflecting on your vision, identifying challenges and opportunities, and setting clear goals, you gain valuable insights that inform your focus for the next six months. Which means you no longer have to be busy, you can be focused and productive instead!
Don't forget to download the Reflect & Re-Ignite: Mid-Year Goals Review for CEOs which you can edit right in the pdf! Set aside a couple hours and get yourself focused in your business again!
If you want additional guidance or coaching as an entrepreneur, I am here to help. Together, we can make the next six months the BEST six months in your life and business. Book a discovery call to find out how.
---
Related posts: