5 Key Social Media Content Ideas to Convert Clients | What To Post On Social Media
If you're struggling to consistently show up on social media, or you feel like your social media efforts just aren't working, this article will help you figure out what to post on social media (and learn the ONLY social media content ideas you really need) to convert clients and book out your business.
---
In the beginning of my business I spent HOURS looking up social media content ideas, planning the perfect social media content calendar, organizing it all with pretty colors and tags, and then either feeling completely overwhelmed by the social media content plan I had just created (so I'd scrap it and avoid actually writing the content), OR I'd push through writing it and feel like I wasted my life because it wasn't getting any sort of real engagement.
Yet people kept saying that social media was THE place to be. And I was running an online business so I kinda needed to figure it out.
Related Post: How to Grow Your Business With An Exceptional Strategy
It wasn't until I simplified everything about social media (from the platforms I was on, to the types of social media content I was creating, to the features I was using, to the frequency with which I was posting) that I could actually see how it would actually work for me.
Once I did that, I couldn't BELIEVE how easy it was to find clients online. I've had 7 discovery calls just this week from ONE post I wrote YEARS ago. I no longer do "lead generation", I just write content that I LOVE and my people come to me.
It's what all those marketing gurus kept alluding to that I just never understood when I was in the throes of trying to navigate this whole online business situation and actually make money at it.
Which is why I'm going to break down social media content for you so that you can start making money online.
In this article you're going to learn
3 biggest social media content marketing challenges new entrepreneurs face (and how to avoid them)
The ONLY social media content ideas you need to be thinking about to convert clients (because you certainly don't need 65 social media content prompts…)
A system for deciding what to post on social media so that you can spend less time on social media and more time converting and serving your clients!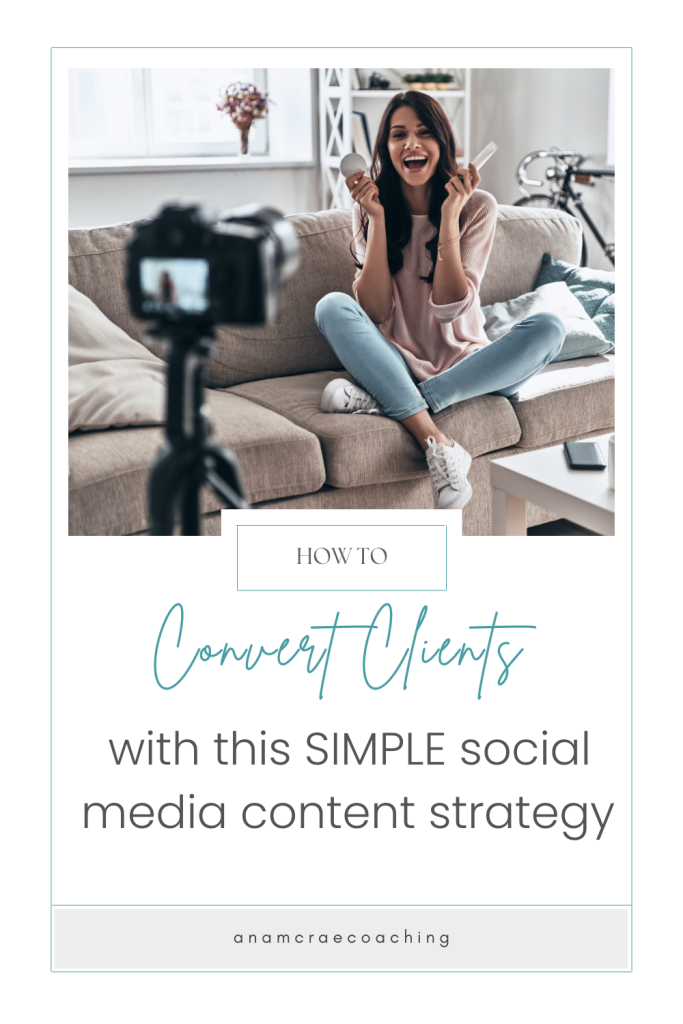 3 biggest social media content challenges new entrepreneurs face
Picking a social media platform
Picking the right social media content platform for your new business can feel challenging, especially with the ever increasing number of options out there.
Do people still use Facebook? Is LinkedIn too professional? Do I really have to learn TikTok?
And because you're afraid of making the wrong choice, you're probably trying to do it all.
Related Post: Overcome Fear of Success: 5 Powerful Strategies for Entrepreneurs
You're posting on Facebook, and trying to run a blog, and showing up on IG stories, and about to launch your YouTube channel…
If you've been in business for less than a year and you don't have a virtual assistant or team supporting you, you should most certainly not be on more than one platform.
It will slow you down and keep you from converting clients.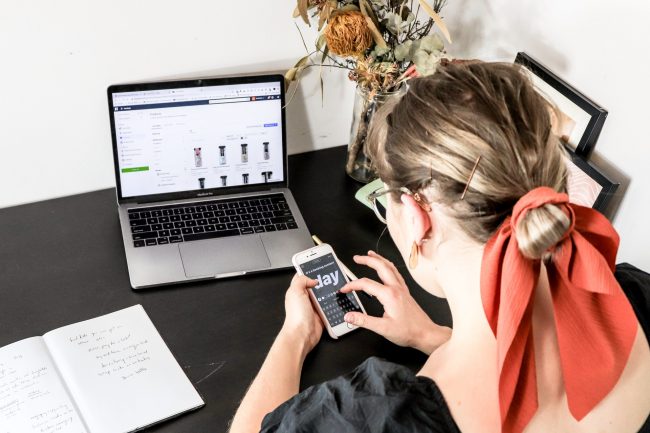 What's really going to help you grow your business is showing up consistently for your community and delivering great value that accelerates the speed with which they get to know, like, and trust you.
You can't do that if you're busy trying to post all the content in all the places and disappearing for weeks at a time because it all got to be too much.
The most successful strategy is the most sustainable one, so pick a social media platform that you can go all in on and then do the mindset work to believe that it's enough.
Showing up on social media consistently
If you're building your business on the side of a full time job, part time job, a family, or just life, it can be hard to schedule social media into an already long to do list.
Showing up on social media consistently can feel really hard in the beginning of your business because you haven't set up the framework, processes, and support systems to succeed.
What makes showing up on social media consistently easy peasy lemon squeezy?
1. Having uninterrupted focus time blocked out in your calendar so you can actually write the content
2. Using a content scheduling software (like Later.com) to pre schedule your posts in advance so you don't have to think about them day of
3. Having ONE place where you're expected to show up and not overcomplicating it
4. Knowing what to write so that you don't stare at a blank page for hours
Related Post: How To Do A Discovery Call | Avoid These Common Mistakes!
Knowing what content to post on social media
You're in business for the long haul, which means there's a never ending highway of social media content you need to come up with to market your services and get paying clients.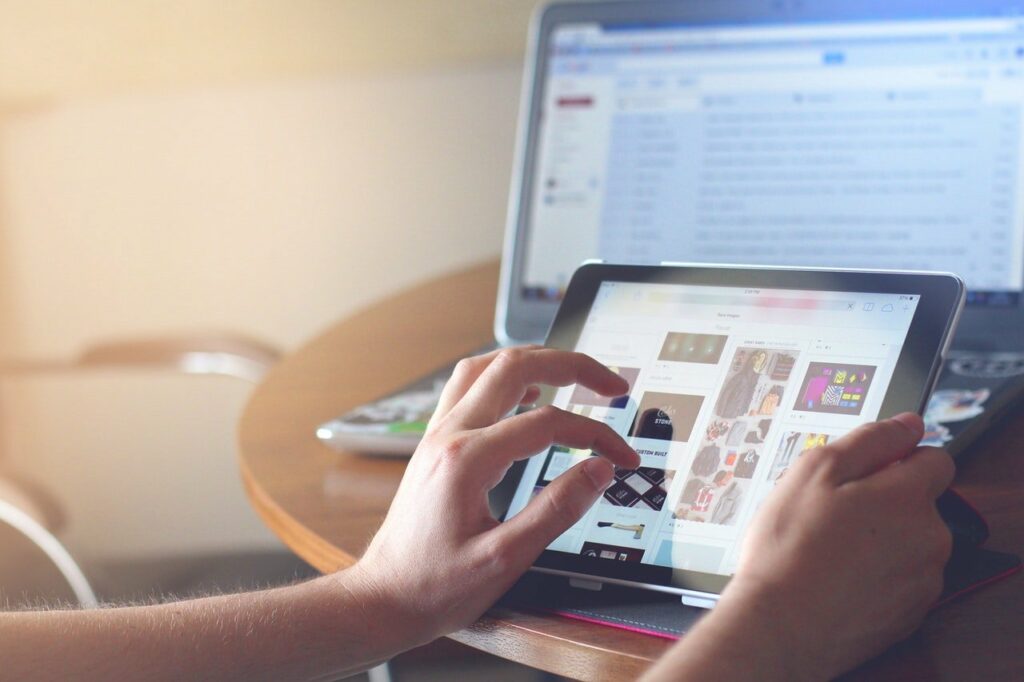 How on earth do you come up with that many social media content ideas? If you think about it too hard it probably makes you want to hide under the covers and never come out into the online world again.
Knowing what to post on social media is a big challenge for entrepreneurs in the early stages and it keeps you from showing up consistently and building the relationships you need to generate revenue.
What you need is a framework for thinking about social media content, in a way that makes sense to your brain, and makes it easy to come up with content ideas.
Rather than Googling 67 social media content prompts and reading through the whole list only to feel like you STILL have nothing to say, I want you to think about social media content differently.
5 key types of social media content ideas you should be rotating through
There are only 5 key types of content you need to be focused on when creating compelling social media content that converts clients. This social media content accelerates the speed with which your ideal clients get to know you, like you, and trust you so that they can buy from you.
A personal story (that highlights a lesson you learned or result you experienced because of focusing on X thing you help your clients with)
A client story (that highlights a lesson they learned or a result they experienced because of focusing on X thing you help your clients with)
A tip/tool (that explains a small step related to X thing they can implement to get the result they desire)
A different perspective (that disrupts the common narrative and shows them how focusing on X thing (that you help your clients with) will get them the result they want)
A promo post (that explicitly talks about what you do and how you can help them the result they want)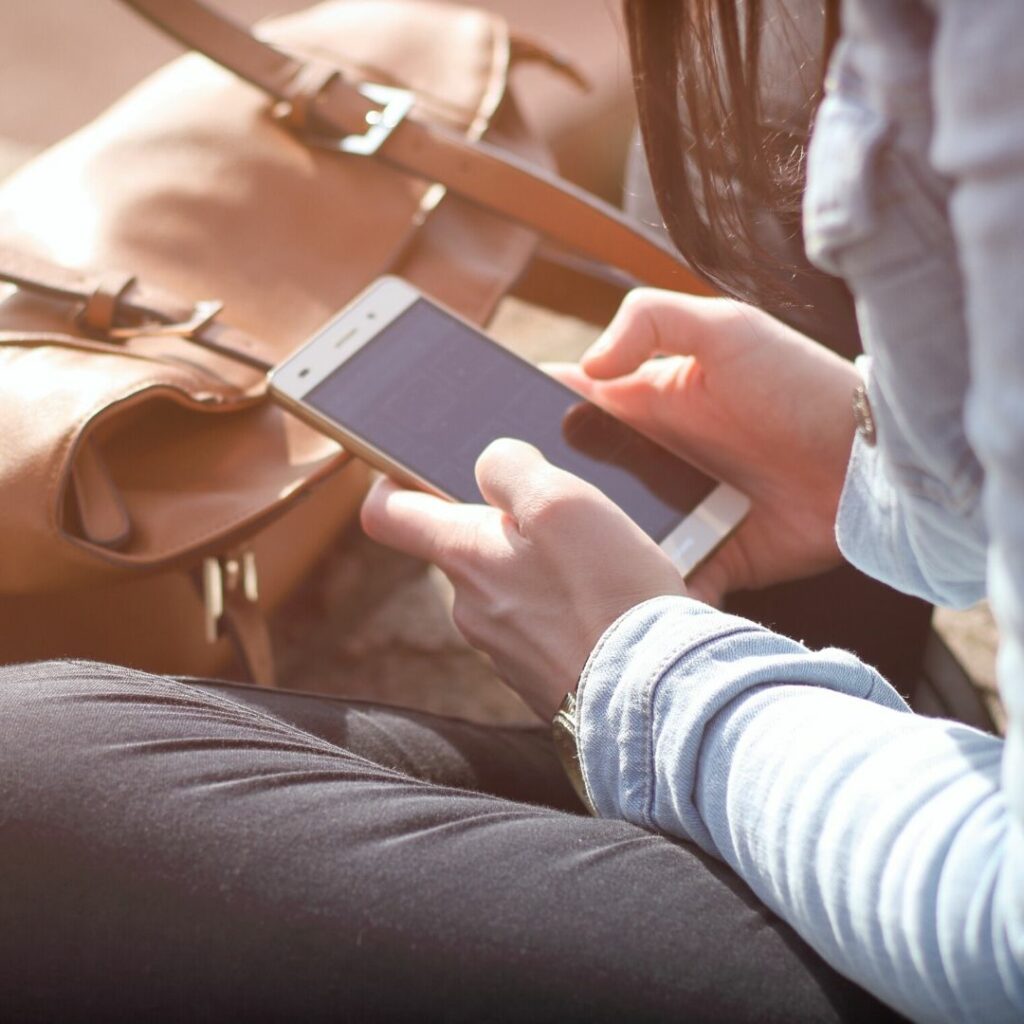 This content allows them to get to know you, like you, and trust you because
It highlights your own personal experience which makes you a relatable human and increases your perceived authority
It highlights your client results and shows people that it's safe to invest in you because others are AND that you can actually help them because your clients are also seeing results
It highlights your expertise and shows that you know what you're doing because you're giving tips and tools that are actually helpful in your free content
It differentiates you and helps you stand out in the noisy space because you're speaking to what you believe in and shifting the narrative
It makes it easy for them to take the next step in working with you because you're sharing exactly what that looks like, how they can work with you, and why it's the best possible next step for them
Can you post other types of content? Absolutely.
Do you have to? Never.
Because this framework checks all the boxes.
If you want to simplify your social media content process once and for all, download my free Social Media Content Planning Workbook which guides you through the process of creating content for the 5 key types of social media content so that you can convert clients and make more money online.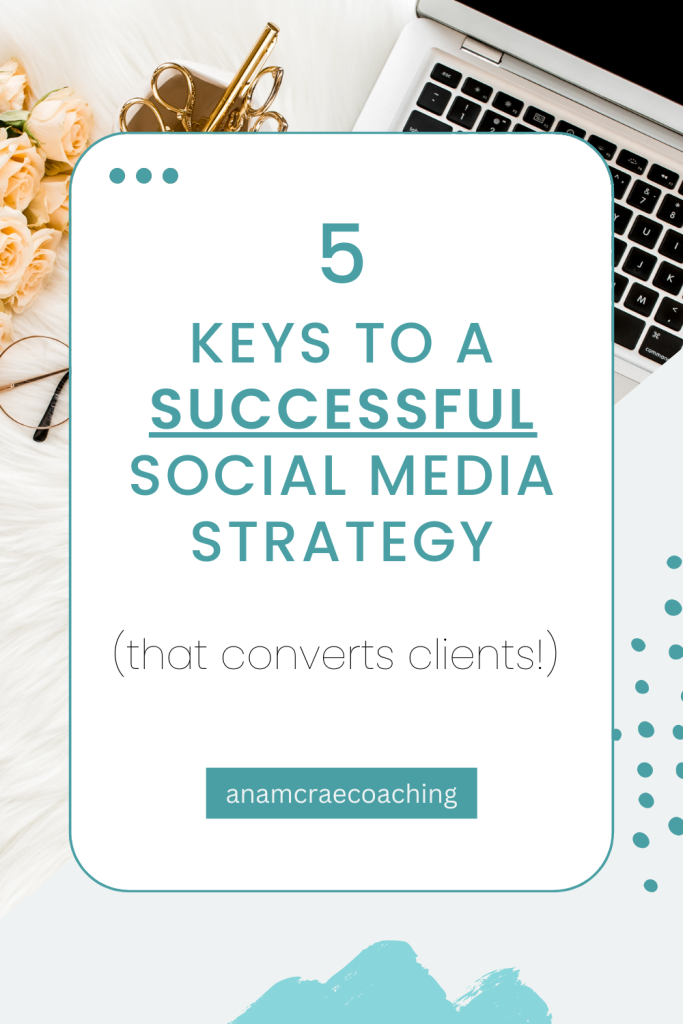 You don't need 101 social media content prompt ideas for the next 12 months. You need to simplify your social media strategy down to its bare bones so that you can actually execute on it consistently.
By starting with these 5 key types of social media content ideas, you're highlighting your expertise and building trust with your audience, which is exactly what you need to convert paying clients.
There's a lot of noise in the online marketing industry around what you MUST do on social media. But a lot of it is just that, noise.
Remember that at the end of the day, what matters is that you showed up and connected with your community.
If you're struggling to find or convert clients online but want to grow your business so that you can have the freedom and financial abundance to travel and live your dream life, I'm here to support you.
Book a discovery call to explore which of my online business coaching programs could be the perfect next step to help you get paying clients and book out your business.
---
Related Posts: