FINALLY FULFILLED
the proven path to find your purpose
& create a career you love

You don't just want to be successful… you want to feel fulfilled.
I've got good news for you: you don't have to sacrifice your values to pay the bills.
You are a brilliant, empowered, successful human who has so much to offer the world and you don't belong in an environment that sucks the life out of you.
You have the power to create a career that lights you up, provides you with more money than you know what to do with, gives you the freedom to travel and spend more time with the people who matter, and allows you to make a real impact in the world.
Welcome to this community of high achievers unplugging from the rat race and choosing to create financial abundance alongside fulfillment and freedom (not at the expense of it). You belong here.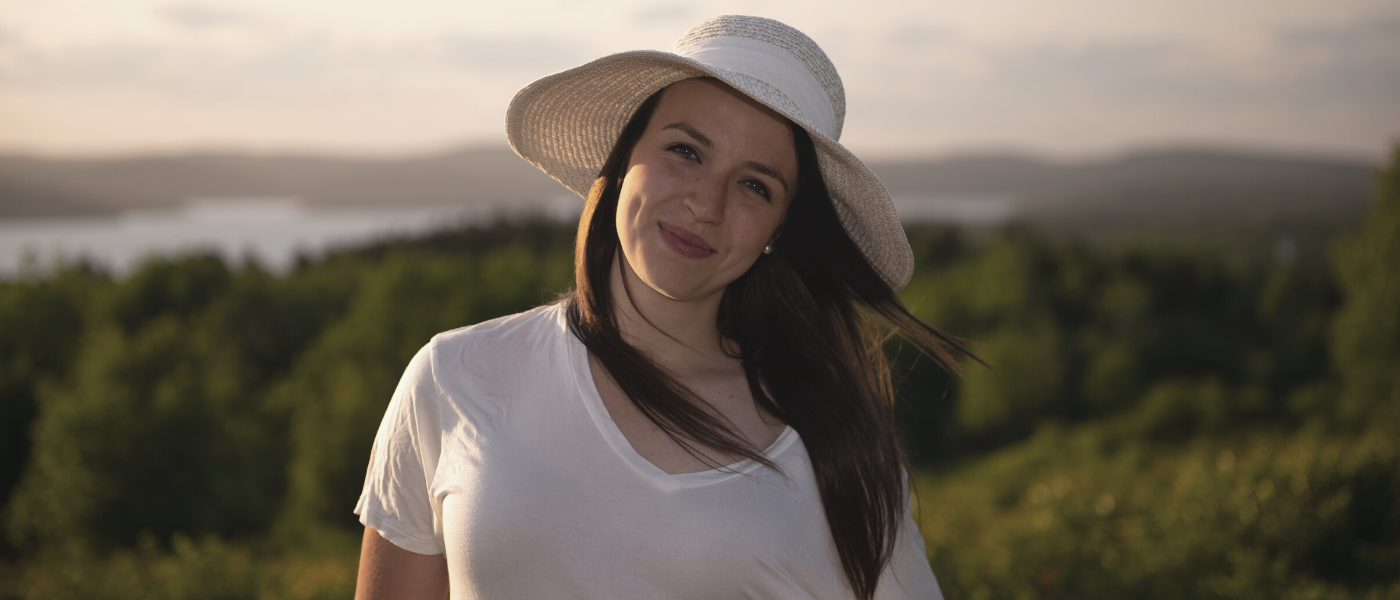 I'm Ana, a life & business coach for high achievers who want to create fulfilling success.
I started this company because I got tired of seeing people wasting their lives in careers they dislike — whether it's a career driven woman showing up to a job she hates, or an entrepreneur running a business that drains them — I didn't understand why high performing humans weren't intentionally creating fulfilling success, but kept running the rat race to the highest net worth at the expense of their own happiness.
My mission is to create a world where everyone loves what they do & how they do it.
Because you literally have one life – a limited number of days here on earth. And if you aren't spending them in a way that lights you up, you're missing the point. You're sacrificing things you don't need to sacrifice — your happiness, your time, your values — and doing yourself and the world a huge disservice.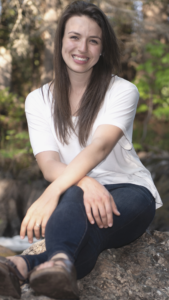 I spent too many years settling for a job that was "good enough", that paid me "well enough", but slowly sucked the life out of me.

I know how it feels to feel stuck with no idea how to get out; to ask yourself if this is all there is to life; to feel guilty about wanting more…
Having navigated my own personal & business growth journey, and helped countless clients do the same, I know what's truly possible when you intentionally design a life that aligns with your values and get over the excuses that have held you back all this time — a wildly fulfilling career, more money than you know what to do with, and the feeling of pure joy when you wake up every morning.
I'm here to share my proven path to finding your purpose & creating a business/career you love, so that you can experience the same transformation.
You've already played their game…
You've climbed the ladder, made the money, created the success you thought you wanted, only to realize it cost you your happiness, freedom, and fulfillment in the process…
Your anxiety about having to go to work on Monday shoots through the roof each Sunday night and you spend the evening tolerating the gut-wrenching dread that the weekend is over.
You wait until the last possible minute to wake up in the mornings because you don't want to face the day; you drag yourself to work and procrastinate getting started; you find it hard to concentrate & lack the energy to be consistently productive; your work completely drains you leaving you with little energy for anything else each day… you're on the fast track to burnout
And you want out.
You know you can't tolerate this job/business/way of living much longer but you have no idea what you want to do instead or how to even begin to figure it out.
You feel simultaneously overwhelmed by all of your possible options and afraid that you have no real options at all.
You feel stuck, and some small part of you worries that maybe this is as good as it gets…
Maybe your income will suffer if you change directions…
Maybe it's not worth "starting over" after having invested so much time in this career;
Maybe you should just be grateful for what you already have
You're not convinced that you can make even more money doing what you love & you wonder if the devil you know is better than the one you don't…
It's not. The devil you know is sucking the life out of you.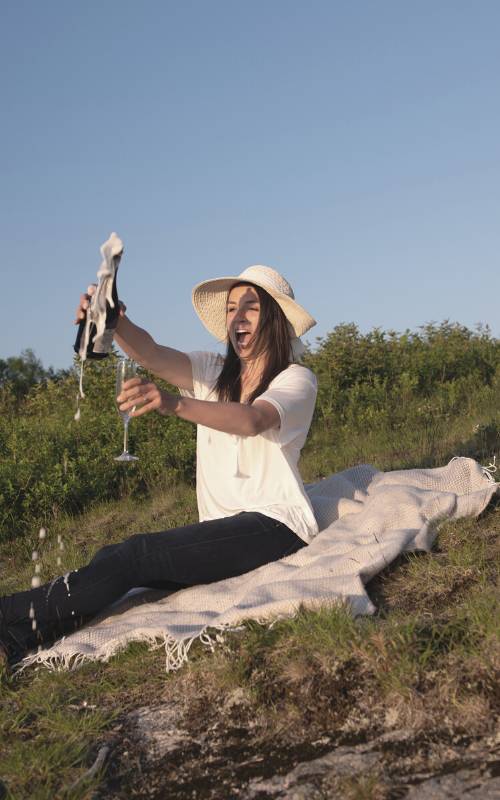 Here's what's possible for you, on the other side of your fears and excuses, when you dare to take this program and intentionally design your life to include a business/career that you love:
You'll wake up exploding with joy every morning, pinching yourself in disbelief that this is the life you get to live
Your work will fuel you, light you up and fill you with energy because it will be based around your strengths, passions, and unique abilities
You'll look forward to Monday mornings as much as you do the weekends because you freaking love what you do and how you do it
You'll create a level of financial abundance you didn't dream was possible for you, because when you're operating at your highest level, success comes easily
You'll level up the amount of happiness & joy you experience on a daily basis because your life and work will finally be aligned with your deepest values
---
Let me take you behind the scenes of this powerful program so that you can see the step by step process to creating fulfilling success.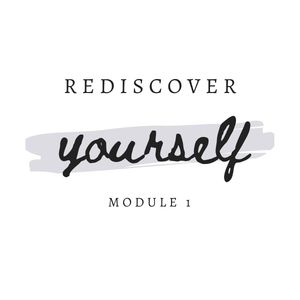 Dig deep into the desires that got buried along the way & learn what really drives you
Answer the hard questions that will help you clarify what you really want
Uncover what gives you energy & what drains it
Assess your current levels of happiness in all areas of your life & create the vision for your future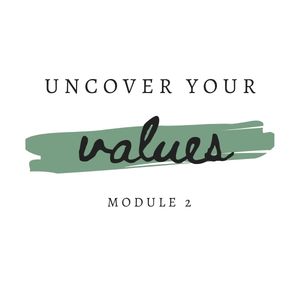 Clearly articulate what's most important to you in life
Build guiding pillars that allow you to make decisions in alignment with your values
Ingrain your values into your day to day life so that you are always living authentically
Establish unique values for your business/career & for your personal life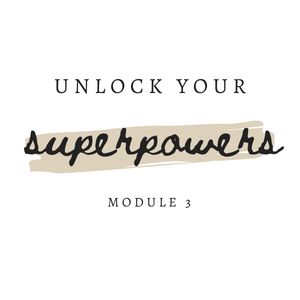 Identify your unique abilities: figure out what you are exceptional at & love doing
Understand what people count on you for & what makes you stand out
Learn how to leverage your unique skills to make money doing what you love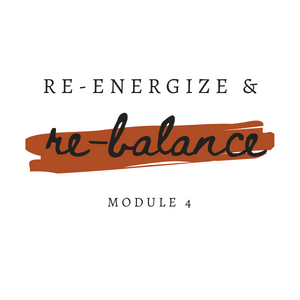 Reset and reinforce your personal & business/work boundaries so that you can get your happy back
Discover what brings you joy & begin creating space for happiness in your day to day routine
Redefine the 'to do list' & establish high performance habits
Learn top tips for establishing work life balance going forward so you can avoid burnout in the future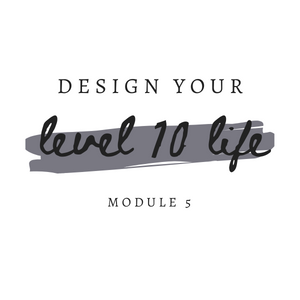 Clarify what you really want out of life in the long term
Identify exactly what you're working toward in each area of your life so you can create wholesome success
Design a lifestyle that meets your needs & desires
Create a list of life dreams to work toward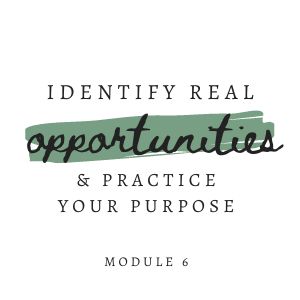 Identify real opportunities to make money doing what you love
Get to know the ins & outs of the potential industry/role
Practice your purpose & create opportunities to experience your ideal career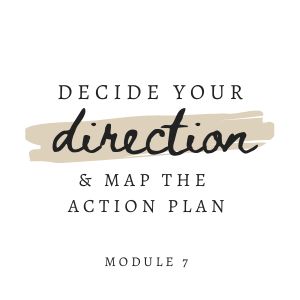 Identify high potential opportunities & determine which ones are best suited for you
Confidently decide which direction best aligns with your values
Understand what you need to feel comfortable transitioning
Map out an action plan to create the career you love & move forward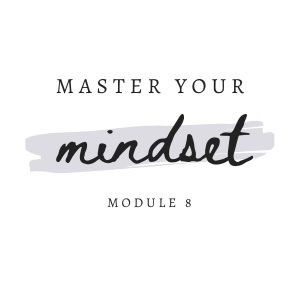 Uncover the limiting beliefs that are preventing you from stepping into your full potential and making more money doing work you love
Learn the step by step process for overcoming self sabotage
Establish a proactive mindset practice to move you forward
Understand how to work through the fear of failure, overwhelm, self doubt, and impostor syndrome that might creep up as you make big changes in life
---
What's Included?
8 pre-recorded video training modules where you will be guided through the weekly lesson and learn the exact steps to discovering what you really want to do with your life – that you can go through at your own pace and have access to for LIFE!
8 actionable worksheets to support you with staying on track, making sure the information works for you, and implementing the lessons in your life
50% off 1:1 purpose coaching intensives with Ana McRae if you're craving individualized support in the future
$300 off the program when you join from the waitlist
---

coaching works — and Ana is as good as it gets!
Ana has helped me to understand how and why I get stuck, how to see the possibilities vs. the roadblocks, and how to take action steps towards creating the life I want. I count the conversations I've had with Ana among the most meaningful and pivotal of my life. I leave every session feeling empowered, clear, and grounded. To call her a business coach seems incredibly minimizing as I found her to be my closest confidant, my trusted sounding board, and my mirror — reflecting back to me who I am now as well as who I need to become in order to achieve my goals. Ana has a brilliant business mind, a deep understanding of human nature, and, maybe most importantly, an ability to distill down the obstacles that keep people from truly expanding into their own greatness (oh, and then she creates a plan to overcome them!). She is a voice that challenges you to think and act in different ways—to provide you with a new, empowering perspective. If there's a gap between where you are now, and where you want to be, coaching works — and Ana is as good as it gets!
Lindsay Darling
Online Business Manager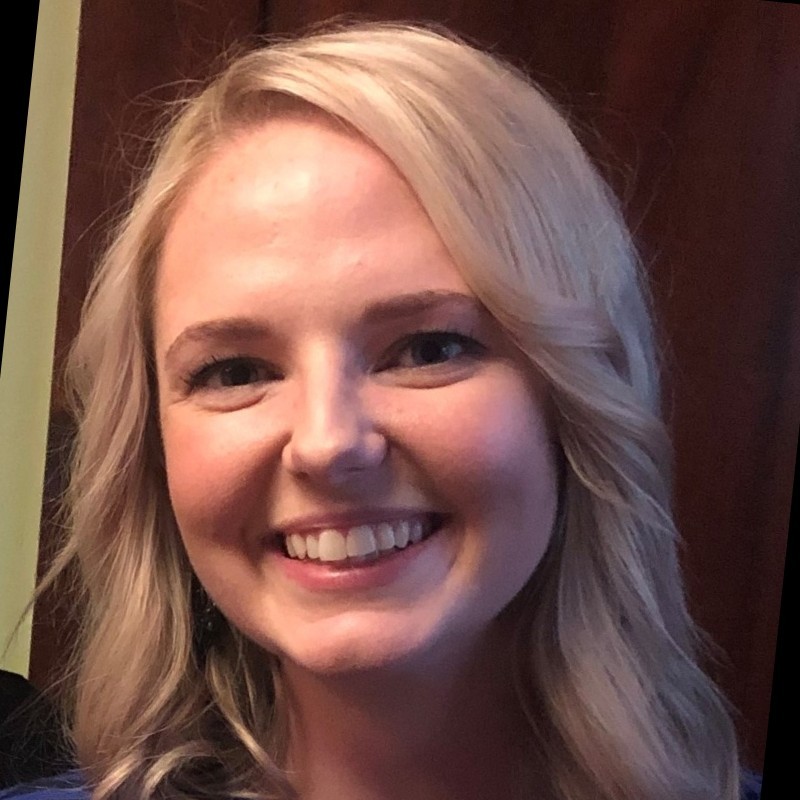 I quit my 9 to 5 and am working in my DREAM industry!
When I first made the decision to reach out to Ana, I can only describe myself as being in a dense fog. I could recognize I was in a job that was not providing me with the fulfillment I craved yet I had no idea what I wanted to do instead or how to even go about figuring that out. Working with Ana was beyond anything I could have imagined from a coach. Ana helped me uncover what was in me all along and helped me develop strategies to take control back over my life right away, providing empathy all along the way. I'm happy to say that now the fog is lifted. Being coached by Ana is the best investment I've made not only in my career but my life overall. 
Amy Bostick
Entrepreneur

I finally started my coaching & retreats business!
I was originally looking for a health coach and found Ana instead. In 6 short months of working together, she helped me realize the dreams I had buried and turn them into a real possibility!!  I hosted my first practice retreat for women!!  There were times I wanted to cancel appointments because I hadn't done the work I committed to. The self doubts were real. Instead I showed up and did the messy work with Ana.  At the end of 6 months I have clarity on my purpose (just as she originally promised).  I'm looking forward to seeing what additional miracles we can accomplish together in the next 6 months! 
Jaime White
CEO, J'aime Coaching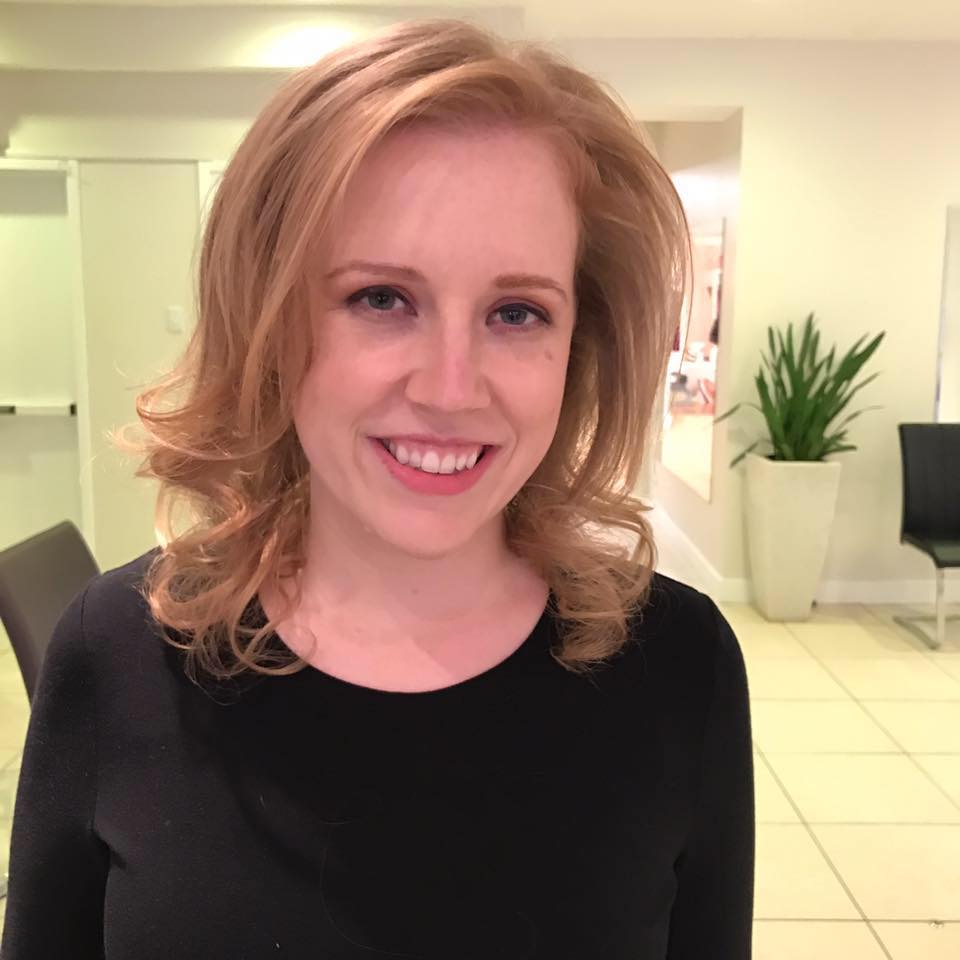 The investment is SO worth it!
This has been 10/10 amazing!! Hiring Ana is one of the best business decisions I've ever made. Everybody needs an Ana. One of the biggest benefits I experienced was having a guide post every week to keep me focused, and to have someone help me do the mental lifting around figuring out how to prioritize the goals and how to see a clear path to them. The investment is SO worth it. I feel super energized, refocused, and have a sense of clarity leaving each coaching session. It's game changing!
Sandra English
CEO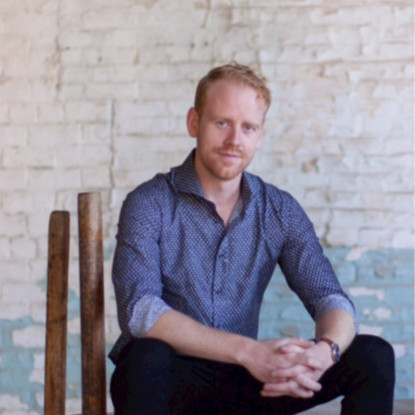 Highly recommend Ana to anyone with big goals!
Having Ana as a coach has helped me stay focused and more productive than ever before.  I am often pulled in several directions. With Ana's guidance during our coaching sessions, I am able to create the space to accomplish goals that so often fall off the list. I highly recommend Ana's coaching to anyone who is driven and looking for a way to accomplish so much more than they already are.
Billy English
CEO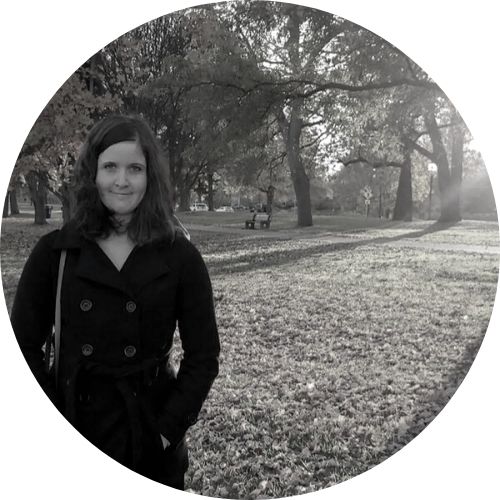 I was finally able to start my business!!
I knew I wanted to start a business but felt lost as to what and how. Ana helped me get clear on exactly what kind of business I wanted to start and create an action plan on how to get there. I've made tremendous progress even in the past few months. The combination of business advice and also mindset coaching has been the perfect mix for me. I'm so grateful I found you as my coach, Ana! You've been such an integral part of setting a vision for my life and working towards it!!
Samantha Kopelman
Money Mindset Coach
---
Frequently Asked Questions
How do I know if this program is right for me?
If you're unhappy in your job and want to find your purpose and create fulfilling success inside a career/business that aligns with your values and the lifestyle you desire, but you're confused about where to start in making that happen, this course is for you!

I share a step by step strategic process proven to help you figure out how to find your purpose and make a meaningful change in your career. It is perfect for the high performing, hyper achiever who loves structure and wants to walk through a very specific strategy for pinpointing exactly what she wants to do next.

It's not for those who want to sit around and wait for their purpose to strike like lightning, knowing it might never strike. It's for people ready to take action and create lives they love.

If you're already an entrepreneur running a business you love and you want to continue to scale without burning out, business coaching might be the perfect fit for you.
How do I get one on one time with Ana? Which option is right for me?
The structure of the Finally Fulfilled Foundations program is great for those who want to find their purpose and are ready to hold themselves accountable and follow the proven process to pinpoint their purpose and start implementing changes that feel good for them. It's for you if you're ready to get out of your job ASAP and need to get your head oriented on how to do it.

If you don't want to go through this journey alone and are ready to go ALL IN on 1:1 support, purpose coaching may be a better fit for you. You can join the waitlist for 1:1 purpose coaching and wait for a spot to open up in 2023, but if you're eager to get clarity on your direction NOW and get out of the job/business that's draining you, this program is going to be the fastest, easiest, and most effective way to get you moving in the right direction immediately.
Is this program specifically for entrepreneurs who want to start businesses?
This program is for high achievers that are unhappy in their current career (whether as entrepreneurs or employees) and want to find their purpose and change careers. It is for those that are looking for more freedom, fulfillment, and financial abundance. One of the best ways I know to create this level of control over your reality is by becoming your own boss — many of the people that have walked through this program have gone on to launch successful businesses, but not all of them. Some people discovered they really enjoyed the corporate environment, they were just in the wrong position, or at the wrong company, and they went on to secure better positions with higher pay more aligned with their values.

This program will help you find your purpose, while identifying potential business opportunities AND employment opportunities to pursue. It is not strictly for entrepreneurs, or 9 to 5ers, as everyone's journey to finding their purpose and fulfillment looks different and there is no one right path. This program will help you identify what is best for YOU — be it entrepreneurship, corporate, non profit — and how to change careers at any age and start moving in a more fulfilling direction.
Is this program only for people that are absolutely miserable in their jobs and know for a certainty they want to leave?
Yes and no. If you're determined to GTFO of your job ASAP, this program will help you find your purpose, identify what direction to go in next, and start the transition. If you're not so sure that you even want to leave but you're interested in finding your purpose, aligning your life with your values, and creating more fulfillment, this program will help you make that happen, regardless of whether you end up changing careers or not. It will help you pinpoint your values, get clear on your boundaries and how to uphold them, build happiness and joy into your day to day life, so that you have more energy and fulfillment inside and outside of work.
If you're not sure whether this is the right program for your specific situation, please contact me via email (anamcraecoaching@gmail.com) and we'll have a conversation about the right next steps for you.
If you're ready to find your purpose and create more freedom, fulfillment, and financial abundance in your life, click the button below to secure your spot on the waitlist now.
Does your brain need even more evidence that this is the right next step for you? You'll love learning about Amy's experience in finding her purpose & how it's completely changed her life.