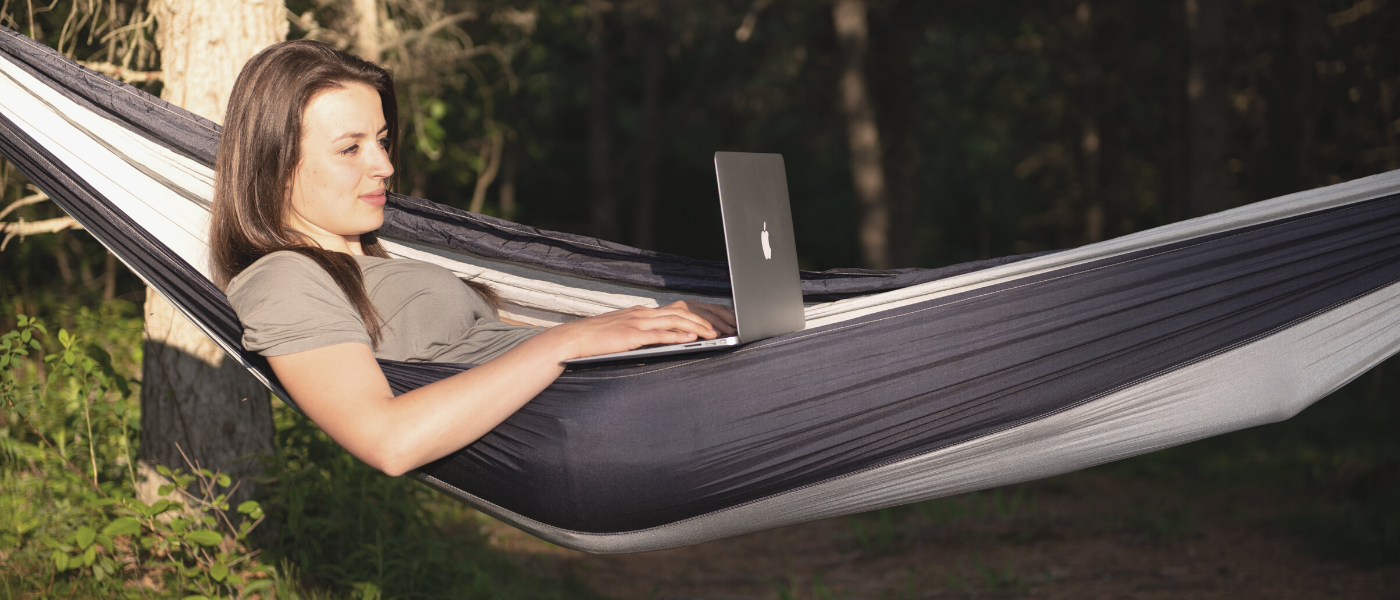 Business and Entrepreneur Coach for ambitious women and CEOs
What would happen if you created exponential business & personal growth this year?
Imagine this…
You run a purpose-driven online business that brings in a 6 figure+ income and affords you the freedom to live life on your terms
You spend your days feeling fulfilled, doing meaningful and impactful work that has you waking up exploding with joy
You have the freedom to travel wherever you want, whenever you want, because you're the CEO
You have the financial abundance to afford your level 10 life, cross off your biggest bucket list items, and soak up every ounce of this one life
Imagine yourself finally living the dream – experiencing freedom, fulfillment, and financial abundance on the daily.
Enroll in private 1:1 business & entrepreneur coaching
Here's how my hot as fire 1:1 entrepreneur coaching program will get you massive results in your business:
Are you crystal clear on your strategy for launching & growing your business?
Building a thriving business can feel like juggling a million balls in the air, and that gets to be exhausting. If you've ever felt overwhelmed, scattered, or unfocused in your business – you're not the only one.
We collapse the timeline & quantum leap your results by mapping a sustainable business growth strategy
Have you mastered your mindset & overcome self sabotage?
With ambitious dreams like yours, limiting beliefs & self sabotaging patterns of behavior will pop up to keep you at the status quo.
We shatter your glass ceilings, overcome the limiting beliefs that are keeping you stuck playing small, and elevate into your full potential!
Are you executing consistently & showing up as your highest self?
Most people know what they should do, but they never seem to get to it. If you go through rollercoasters of motivation and you feel scattered & overwhelmed…
We create momentum through consistent action & accountability that allows you to hit your goals with ease.
Hitting those wild business goals is easier than you think, you just need the right support in your corner, and that's where I come in
Get ready to completely transform the results you see in your business and life by working with me as your Entrepreneur Coach
Here's what happens when we work together

coaching works — and Ana is as good as it gets!
Ana has helped me to understand how and why I get stuck, how to see the possibilities vs. the roadblocks, and how to take action steps towards creating the life I want. I count the conversations I've had with Ana among the most meaningful and pivotal of my life. I leave every session feeling empowered, clear, and grounded. To call her a business coach seems incredibly minimizing as I found her to be my closest confidant, my trusted sounding board, and my mirror — reflecting back to me who I am now as well as who I need to become in order to achieve my goals. Ana has a brilliant business mind, a deep understanding of human nature, and, maybe most importantly, an ability to distill down the obstacles that keep people from truly expanding into their own greatness (oh, and then she creates a plan to overcome them!). She is a voice that challenges you to think and act in different ways—to provide you with a new, empowering perspective. If there's a gap between where you are now, and where you want to be, coaching works — and Ana is as good as it gets!
Lindsay Darling
Online Business Manager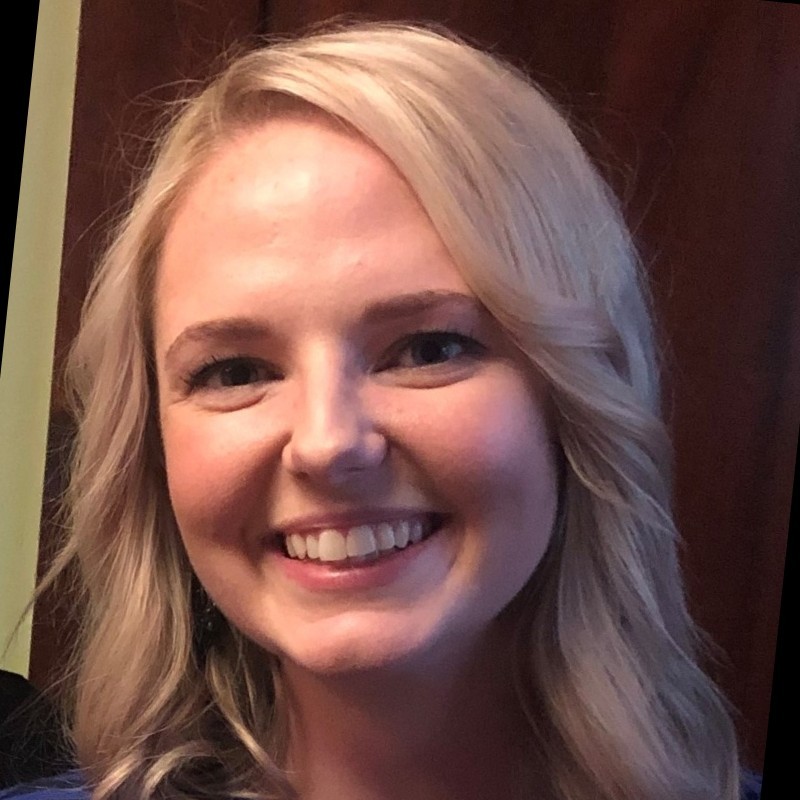 I quit my 9 to 5 and am working in my DREAM industry!
When I first made the decision to reach out to Ana, I can only describe myself as being in a dense fog. I could recognize I was in a job that was not providing me with the fulfillment I craved yet I had no idea what I wanted to do instead or how to even go about figuring that out. Working with Ana was beyond anything I could have imagined from a coach. Ana helped me uncover what was in me all along and helped me develop strategies to take control back over my life right away, providing empathy all along the way. I'm happy to say that now the fog is lifted. Being coached by Ana is the best investment I've made not only in my career but my life overall. 
Amy Bostick
Entrepreneur

I finally started my coaching & retreats business!
I was originally looking for a health coach and found Ana instead. In 6 short months of working together, she helped me realize the dreams I had buried and turn them into a real possibility!!  I hosted my first practice retreat for women!!  There were times I wanted to cancel appointments because I hadn't done the work I committed to. The self doubts were real. Instead I showed up and did the messy work with Ana.  At the end of 6 months I have clarity on my purpose (just as she originally promised).  I'm looking forward to seeing what additional miracles we can accomplish together in the next 6 months! 
Jaime White
CEO, J'aime Coaching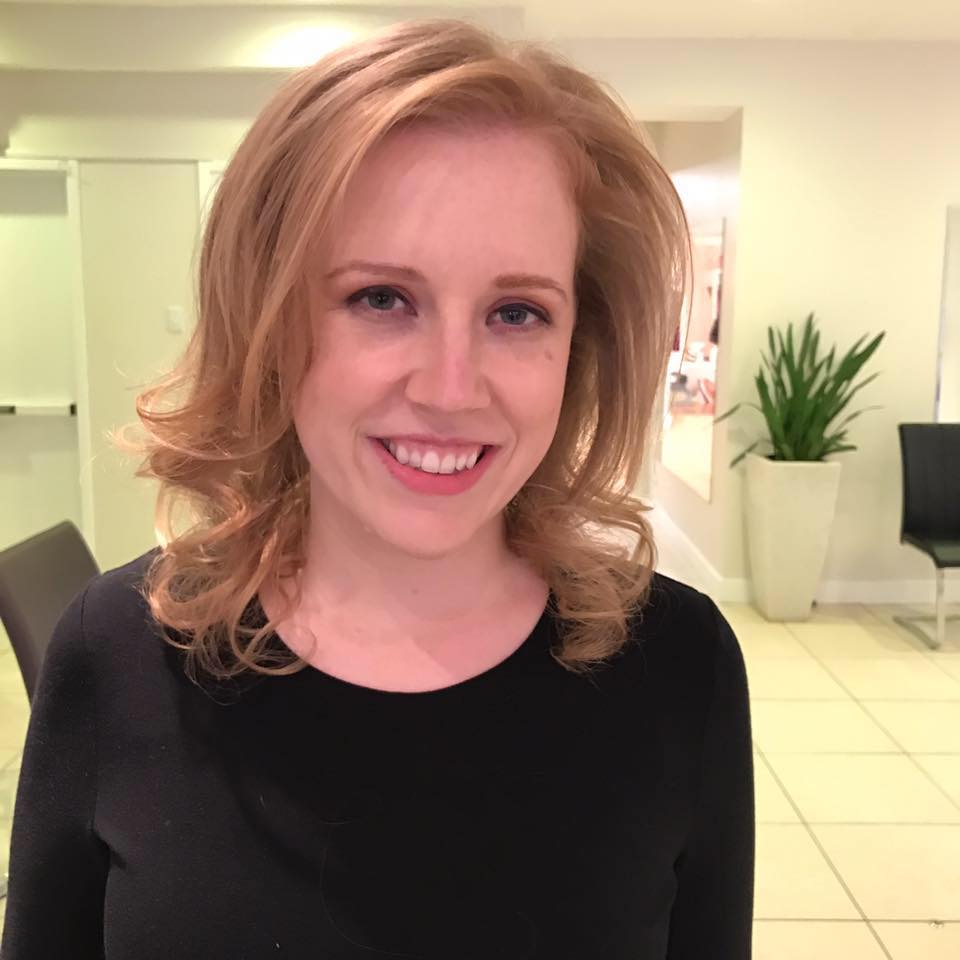 The investment is SO worth it!
This has been 10/10 amazing!! Hiring Ana is one of the best business decisions I've ever made. Everybody needs an Ana. One of the biggest benefits I experienced was having a guide post every week to keep me focused, and to have someone help me do the mental lifting around figuring out how to prioritize the goals and how to see a clear path to them. The investment is SO worth it. I feel super energized, refocused, and have a sense of clarity leaving each coaching session. It's game changing!
Sandra English
CEO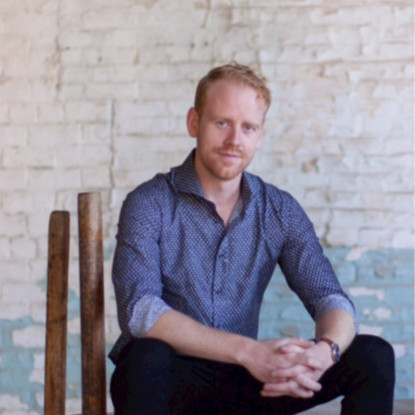 Highly recommend Ana to anyone with big goals!
Having Ana as a coach has helped me stay focused and more productive than ever before.  I am often pulled in several directions. With Ana's guidance during our coaching sessions, I am able to create the space to accomplish goals that so often fall off the list. I highly recommend Ana's coaching to anyone who is driven and looking for a way to accomplish so much more than they already are.
Billy English
CEO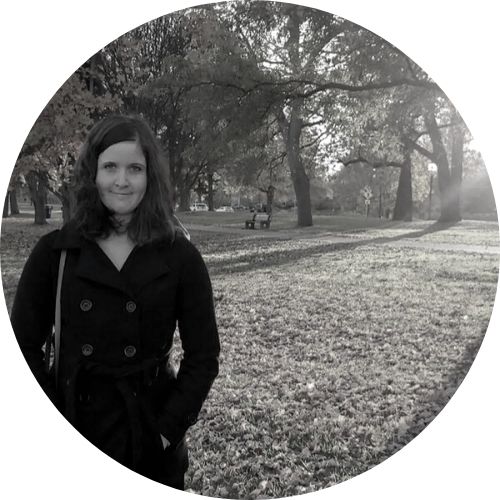 I was finally able to start my business!!
I knew I wanted to start a business but felt lost as to what and how. Ana helped me get clear on exactly what kind of business I wanted to start and create an action plan on how to get there. I've made tremendous progress even in the past few months. The combination of business advice and also mindset coaching has been the perfect mix for me. I'm so grateful I found you as my coach, Ana! You've been such an integral part of setting a vision for my life and working towards it!!
Samantha Kopelman
Money Mindset Coach
---
If I've learned one thing as a Business & Entrepreneur Coach, it's that you're not here to spend the rest of your life struggling to grow your business to the level you want to be playing at
You became an entrepreneur so that you could live life on your terms
You're here to spend your days doing work you love and creating tidal waves of impact
You're ready for exponential business growth & financial abundance
And you're sure as hell not settling for a soul-sucking corporate job or a business that overwhelms you.
It's time to step into your full potential
and create mind blowing results in your life & business
---
My business & entrepreneur coaching programs are exquisitely designed
To help you overcome the mental blocks & self sabotaging behaviors keeping you stuck at status quo
so that you're no longer falling into old self sabotaging patterns of behavior, and can become the leader you know you're capable of being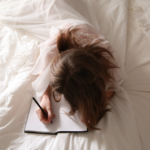 To help you create focus & clarity when you feel overwhelmed & your headspace is foggy
and simplify everything so that you can create wild, mind blowing success without burning yourself out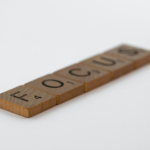 To hold you accountable to stepping into your full potential & becoming the best version of you
so that you can create tidal waves of impact and income without getting in your own way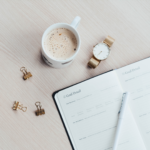 ---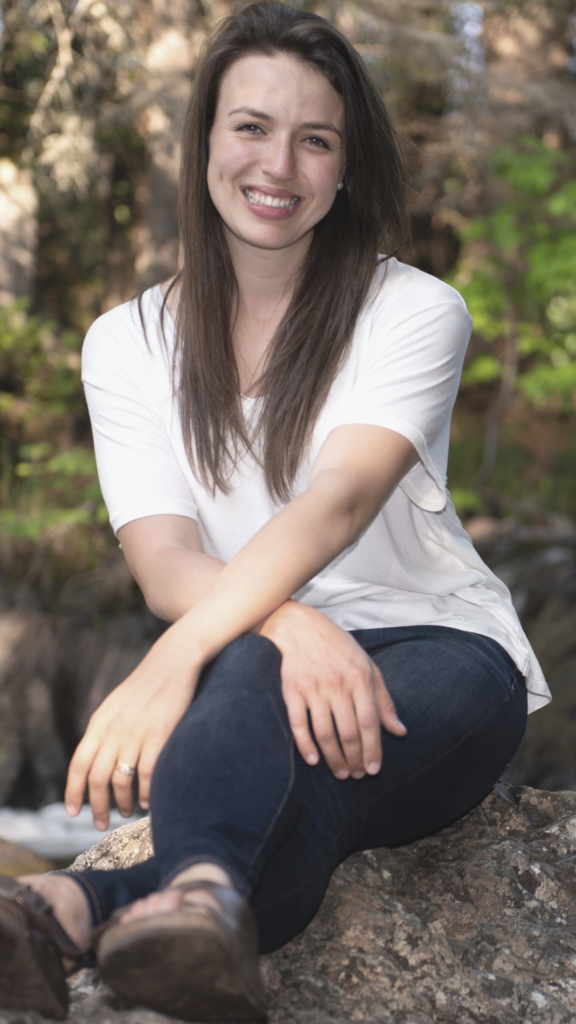 Are you stuck on the roller coaster of clarity + confusion?
feeling perfectly clear on your strategy + direction one day, and in a complete fog of WTF you're trying to do with your life/business the next…
Are you wondering if you can actually scale & lead a business at that level?
if you've got what it takes to succeed as an entrepreneur, if it's realistic for you to hit that next level, if it's possible to make a ton of money doing work you're passionate about
Are you showing up inconsistently?
avoiding putting yourself out there, and procrastinating those scary next steps you know you really should get around to…
I'm here to tell you that you don't have to settle for a business that allows you to just get by.
You can feel confident in your purpose + the impact you're here to create in the world
You can feel crystal clear on your next steps + the strategies that are going to get your business to the next level (whether that's $100K or $100M)
You can take consistent action + feel good about your momentum while balancing a fulfilling personal life
There's no need for self doubt, overwhelm, and fear to take up your headspace week after week.
When you invest in an experienced Entrepreneur Coach the can give you the support that you DESERVE, help you put in place focused business strategies that set you up for sustainable growth, and guide you to overcome the mental blocks keeping you stuck, you can scale your business & live your level 10 life
---
My 1:1 Business & Entrepreneur Coaching Program is the highest level of support I
offer to wildly ambitious women & Entrepreneurs with BIG dreams
who are ready to shatter their own glass ceilings, go all-in on their business, and create record-breaking income months on repeat
who know they are made for more and are ready to step into their full potential, anchor into their vision, and pursue their purpose unapologetically
who have a passion & desire for freedom, financial abundance, and fulfillment
who want to nail their business strategy and master their mindset so they can create exponential business & personal growth
and live a 10/10 life.
Whether you are still in your 9 to 5 or you've been running a multi-million dollar business for years, I'm here to support you so that you can achieve your full potential and run a wildly successful business that blows your own damn mind while living a fulfilling life.
This strategic life and business success coaching program, is the perfect opportunity for ambitious women & Entrepreneurs who have MASSIVE DREAMS for their business, and are seeking support from an experienced Entrepreneur coach to help them
eliminate the mental blocks & self sabotaging patterns of behavior keeping you playing small
clarify the vision for your life & business and the strategy to make it happen
create balance so that running your business feels energizing & living your life doesn't fall to do the bottom of the to do list
My zone of genius is supporting ambitious women & Entrepreneurs build thriving businesses while living fulfilling lives
What's included in Entrepreneur Coaching?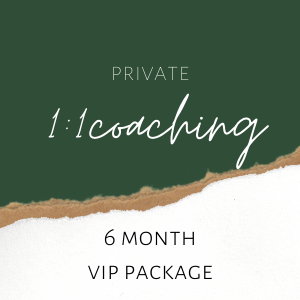 One 90 minute intensive to kick off our partnership, map out your goals, and design your strategy
18 x 45-minute 1:1 calls throughout our 6 months together
Regular accountability check-ins to help you feel supported and keep you on track
Unlimited access to me via Voxer Monday-Friday to support you with challenges that come up in between calls
Your own personalized Project Management Board so that you know exactly what to do each week to move your business forward
Supplementary resources (workbooks, videos, templates) tailored specifically to you as needed
My personal feedback on any copy and marketing materials
Hear from the women who have said YES to themselves
and how the experience of working with an Entrepreneur Coach has absolutely changed their lives & businesses
---
Taking the leap isn't easy, but it's necessary to break out of your comfort zone and create results like you've never experienced before.
My 1:1 VIP Business & Entrepreneur Coaching Program is for you if you're serious about elevating your life and business to the next level.
When I invested in my first entrepreneur coach, it felt like the most terrifying decision I'd ever made. All of the normal thoughts, doubts, and fears popped up
What if this is a waste of time and money?
What if it doesn't help me get where I want to go?
What if it isn't a good fit and I hate it?
But, despite the self-doubt and the scarcity mindset, I took action, and the act of investing in myself and my business created an internal transformation so powerful that it immediately paid for itself 3x within 5 weeks.
The return on investment in an entrepreneur coaching program like this is indefinable over the course of a lifetime.
Finally feeling crystal clear on your mission/vision, grounded in confidence and self trust, living the life of your dreams, on your terms, doing work that lights you up every single day,…
Stepping into your full potential as a leader, change maker, entrepreneur…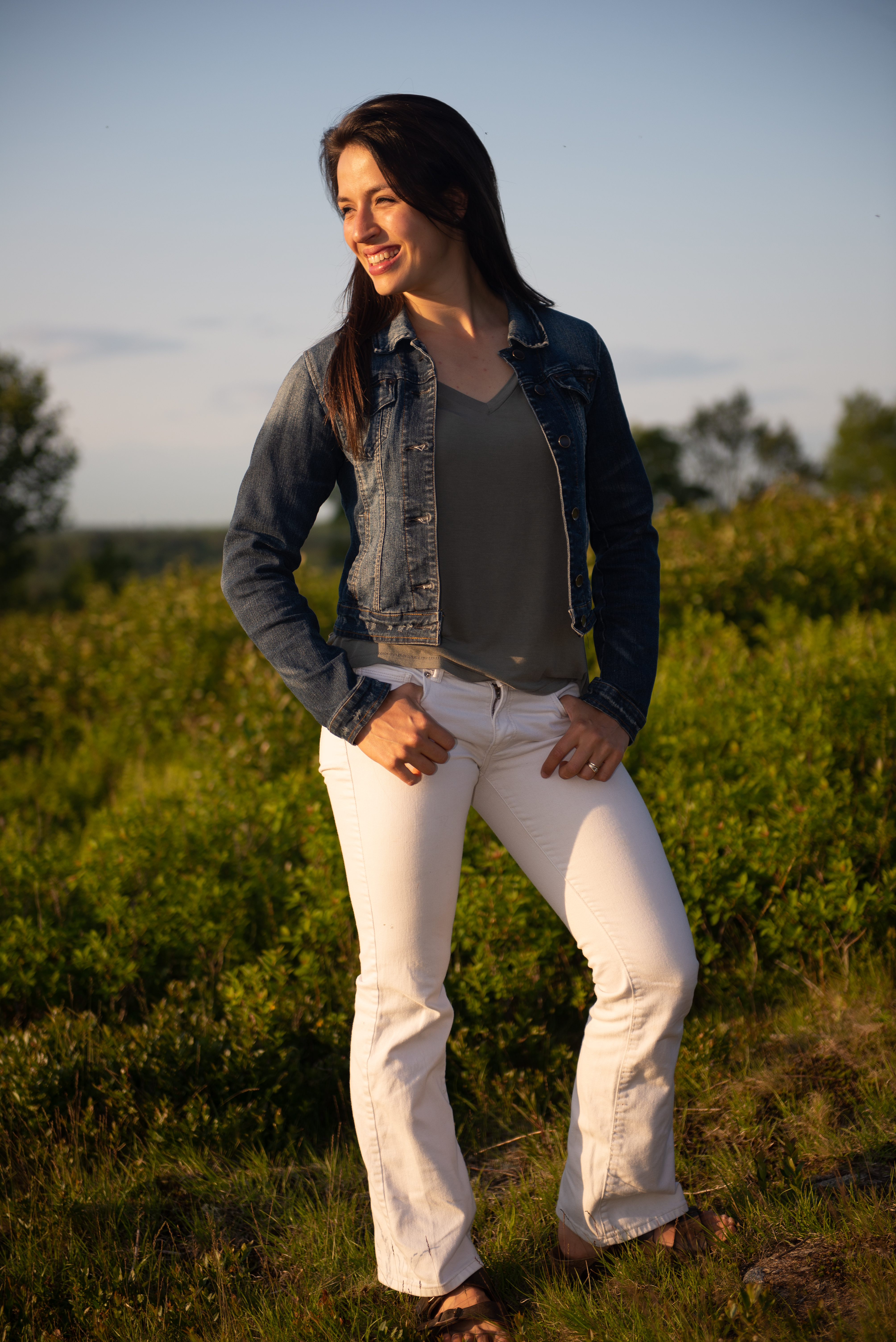 If you're here to create tidal waves of impact, explode your income, and create a wildly fulfilling life and business
You're in the right place
I am so excited to get on a call with you and answer your questions about how I can support you and your business, to make sure this is a good fit for you, and help you make a decision around the next steps that feel right for you, so don't hesitate to book in a time to chat