The 5 key elements of starting an online business and how to succeed in each of them. If you're feeling overwhelmed trying to figure out where to start, this article will help you understand how to start an online coaching business step by step so that you can launch your online business and make money online doing what you love.
---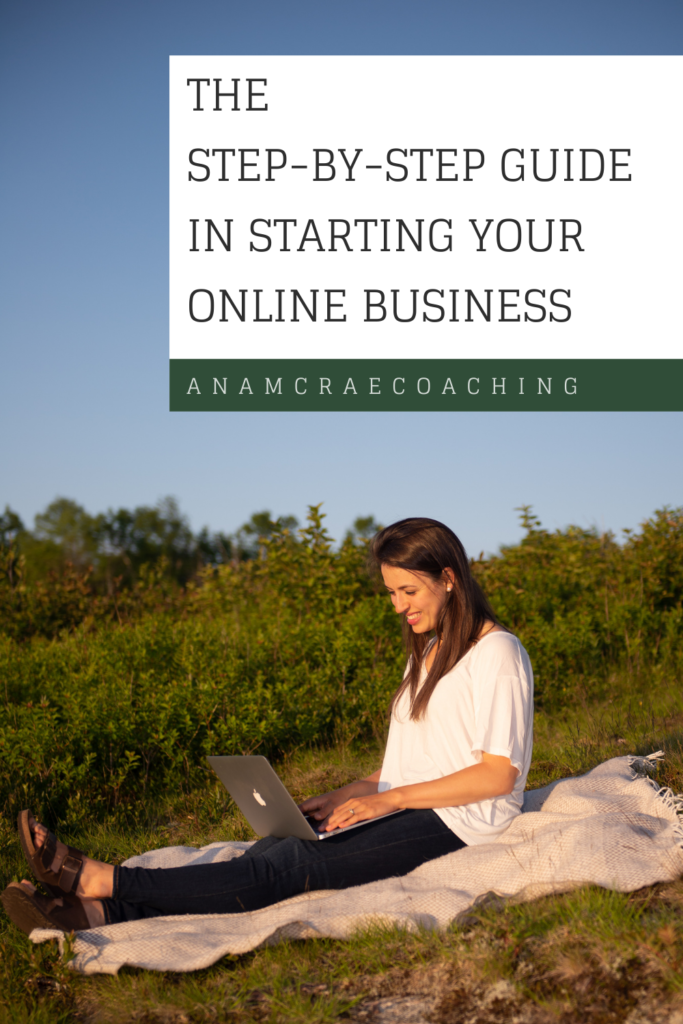 To start your own online coaching business can be thrilling and overwhelming. As an entrepreneur, you now get to fill the role of the service provider, the marketer, the sales person, the brand designer, the copywriter, the bookkeeper, etc. And if you have limited business experience, the first few months of trying to launch your online business can be confusing enough to make you think you're not cut out for it. I see you. I've been you.
I started twiddling with the online space in 2018 and didn't make my first dollar for 12 months. After putting in place the strategies I outline below and making some critical mindset shifts (more on that in THIS post), my business took off from $0 to $30K months in just over a year!!
Now, nothing excites me more than supporting ambitious womxn in figuring out how to start their own online coaching business (or any online service-based business) so that they can quit their 9 to 5s and live the life of their dreams.
Related post: How to Build a Business and Life You Love
If you're interested in learning how to start an online coaching business step by step (or any online service-based business, whether you want to become an Online Business Manager, a Social Media Manager, a Virtual Assistant, a Consultant, a Healer/Guide, etc.) you're in the right place!
This article is all about the exact steps you'll need to take to start an online coaching business.
Step One: Choose a business name & tagline
Pick a name for your business that you love. Many entrepreneurs these days are using their own name as their business name, especially when selling a service they are providing. This often feels more personal for your audience and creates an immediate connection – plus, you cannot outgrow your name. However, many entrepreneurs love coming up with something more clever, fun or memorable. Whichever approach you take, make sure you pick a name that excites you. Then, create a tagline that expands on your brand name by articulating your business' values or your vision for the world.
Related post: How To Start Your Business When You're Scared
My brand name started out as Move Your Mountains, and has since shifted to Ana McRae Coaching. The tagline is: Freedom, Fulfillment, Financial Abundance. This represents the outcomes I help my clients achieve in our work together, and the values I hold highly in my business.
Step two: Create an online presence
Think of your online presence as your storefront. Where are people going to find you? You'll want to set up a website that clearly demonstrates to your ideal clients what you can help them achieve. This doesn't have to be complicated: a simple website with a services page and an about me page is all you need to get started. Then you can build it out from there.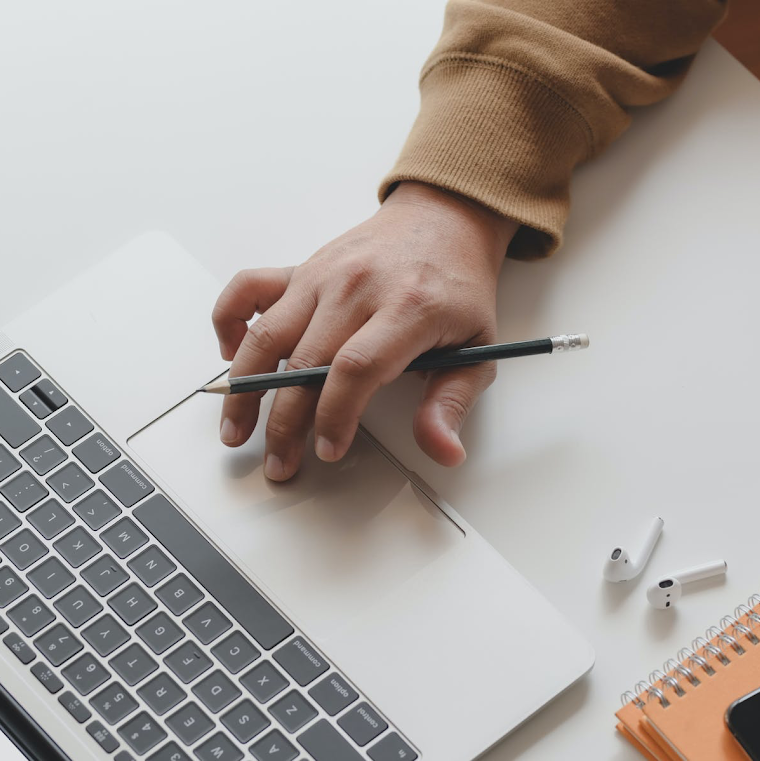 I highly recommend wordpress.org for creating your website (the customization options are incredible and it is the best platform out there). You can use a free wordpress theme to get started, or have fun buying a theme from the thousands that are available online. I have absolutely loved both the quality & the customer support from SoloPine's WordPress themes.
Related post: Tips On Working From Home & Building Your Dream Life
You'll also want to secure your social media handles and select platforms on which you'll be most active (more on this in step four).
Step three: Create an irresistible offer & Define your ideal client
Creating an offer is probably the most exciting part of starting a business. Building something out of nothing and using it to create change in the world is incredible.
When creating your offer, consider what problem you're passionate about solving. Your work will be so much more fun when you love what you do. Ask yourself what you love learning about, what conversations you love having, and how you can use your diverse skills and unique life experiences to help others.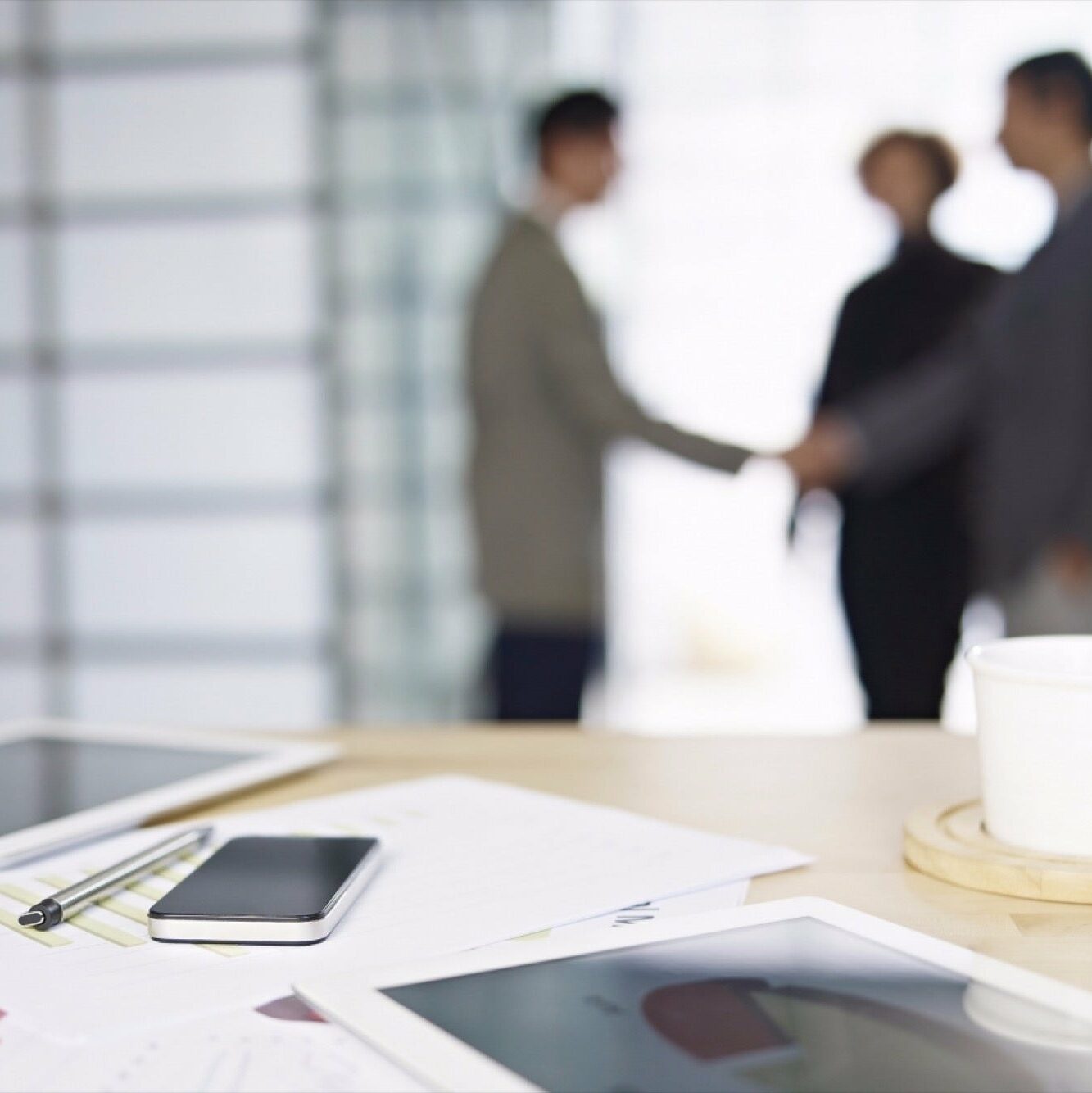 Get clear on who you want to work with and what type of person would benefit from working with you. Talk to people who might have the problem you want to solve and ask them some market research questions to better understand their challenges and what kinds of support they believe they need.
Related post: 3 Personal Development Books To Inspire Growth
When you're building out your offer, get clear on the outcome of your offer and the transformation it will help your clients create. Determine the timeline your clients will need to create the best results and set a price point that feels nourishing (and stretchy!). Consider how much of your time and energy will go into this offer, as well as the lifetime benefits your clients will experience from working with you and what that's worth.
Step four: Build a stand out brand
Your brand is the identity of your business. In a purpose driven business built around your passion, it is the amplification of YOU and your personality. It's a container for your full self expression — and it's the very thing that will differentiate your business from the many others that exist.
A good brand will attract your ideal clients, and turn away those that don't align with your values/style. There is no such thing as a perfect brand — but you can intentionally design a brand that reflects you, your values, and your vision for the world so that you attract your ideal clients into your space and have an engaged community of followers that are waiting to work with you.
Related post: How To Boost Your Confidence
Remember that your brand WILL evolve as your business grows and as you grow. Allowing it to shift is how you continue to run a business that you love, rather than feeling trapped in something that you've outgrown. So don't worry about creating a "perfect" brand, just get started with what's feeling most aligned to you right now.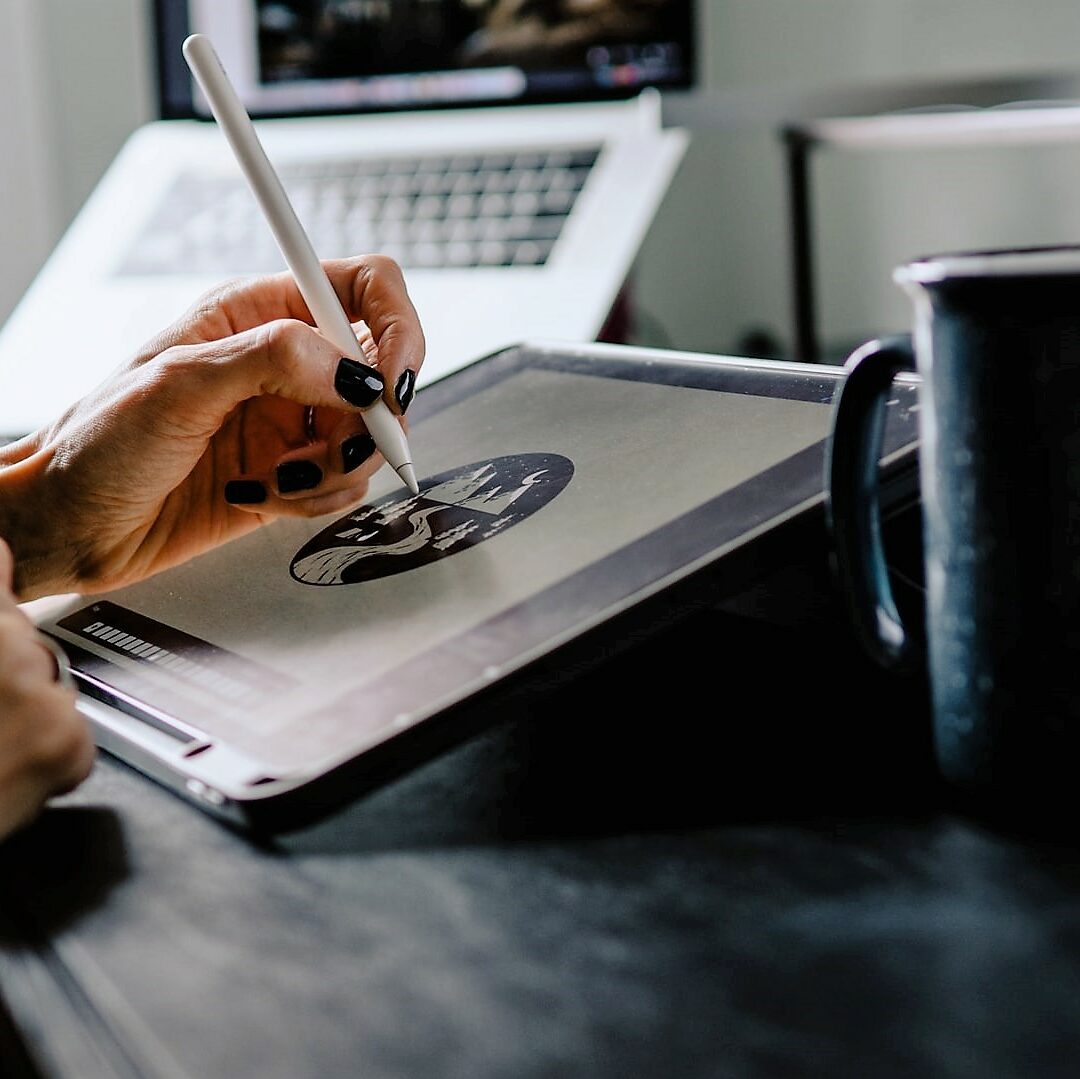 3 steps to creating an intentional brand for your business
Create brand guidelines
Choose a color palette and some fonts that you love. Your colors and fonts are not set in stone and can always change, but choosing them intentionally will create a cohesive image for your online presence. Canva's color palette tool is a great place to start. You can also play around with the hundreds of fonts on their free site to see what catches your eye and they explain how to pair fonts in this article. A logo is also fun to create for your business, but definitely not necessary when you're just starting out. You can design it yourself if you love graphic design, or you can outsource it to a freelance designer (FreeUp and Fiverr are great places to find someone to do this for you!)
Choose your brand words
Get clear on the language you want to use to communicate with your audience. When you intentionally choose words that represent your values/vision/mission and relate with your ideal clients, you create consistency and build trust with your people.
What are the top 10 words that represent your brand? What are your top 10 anti-brand words? How do you want your brand to make people feel?
The work you did on your vision & mission above will help you answer these questions.
And remember, the more YOU shine through in your brand, the more it will resonate with your people – in this day and age, people are craving genuine connection. Don't try to create something polished that you think other people will like – build an authentic brand that stands out because it isn't polished.
Define your brand stories
As you begin to market and sell, your brand stories will help convey your message to your audience in a memorable way. People remember stories, and they buy from you because of the way you make them feel. What were the pivotal moments that led you to where you are today?
Related post: Impostor Syndrome: 4 Tips To Overcome It
For more tips on branding basics, watch this 30 min interview I did with Brand Strategist Asia Dore to help you understand
what is a brand?
the difference between a business and a brand
how brand clarity makes business easier
where to start if you have no idea what your brand is
Step five: Connect with your ideal clients & market your business
Getting clear on how you're creating clients and growing your business allows you to show up confidently and consistently in your business every week. Marketing is simple: you're just creating opportunities for your ideal clients to find you, get to know/like/trust you, and engage in a deeper level of support with you.
With the number of marketing tools available for use in the online space, choosing the "right" marketing strategy can feel overwhelming. Every entrepreneur's strategy will differ, depending on their business model, their unique preferences for engaging with the online world, and where their ideal clients spend their time.
Related post: Are You Working On The Right Goals?
The key to succeeding in marketing is sticking with the strategy you create.
Most of us will choose too many avenues for marketing, half follow through on them, and pivot in 2.2 seconds when "it's not working." If you find yourself buying courses about Pinterest, and then looking up FB ads, and then starting a YouTube channel, only to think "maybe if I just had ____, my clients would come more easily," you've fallen into the trap of thinking there's some secret marketing strategy that will solve all your client generation struggles.
Any marketing strategy works if you work it.
Where and how are you demonstrating your expertise and positioning yourself as an authority online?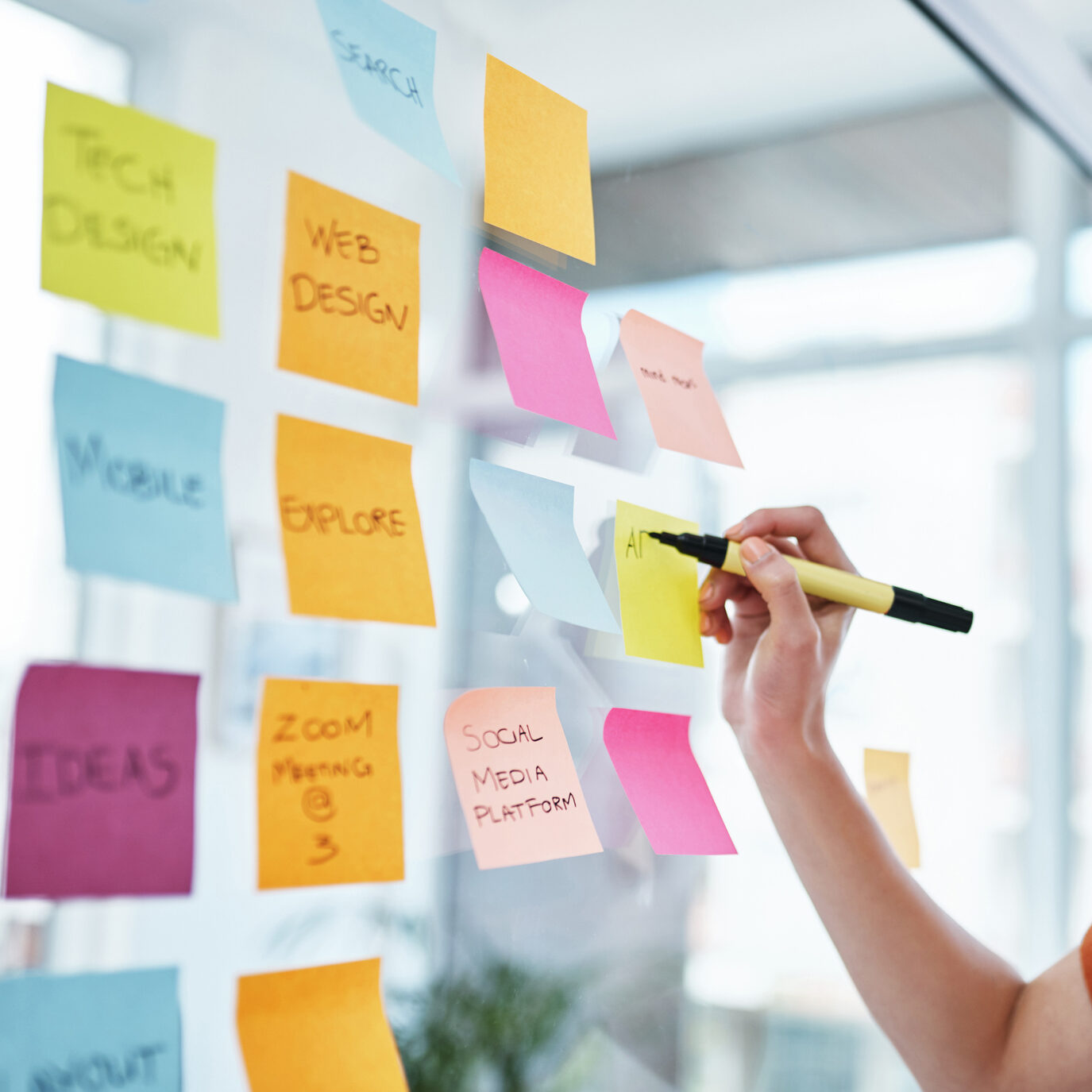 The magic of online business is that it opens up the opportunity for you to engage with over 4 billion people that use the internet (rather than only being able to access the few that live within an hour's radius from you in person). Leveraging this world wide connectedness allows you to find your ideal clients without geographical restrictions and create more impact in the world.
When you're building a marketing strategy, I highly recommend having a social platform that allows your audience to get to know/like/trust you faster, as well as a "searchable" platform where people can find your content more easily.
Social platforms include
Facebook page & Facebook groups
Instagram
LinkedIn
Etc
Searchable platforms include
Select one platform from each category and commit to posting consistently for 90 days. Post value focused content that helps your ideal clients better understand their problems, solve their problems, see their objections from a different perspective, understand how you help your people / offer social proof, connect with you more deeply, etc.
Once you've mastered positioning yourself as an authority online, you're ready to take your ideal clients through the decision making process of working with you. This is where we get into lead magnets/freebies, private communities, masterclasses/hype events, launch sequences, etc.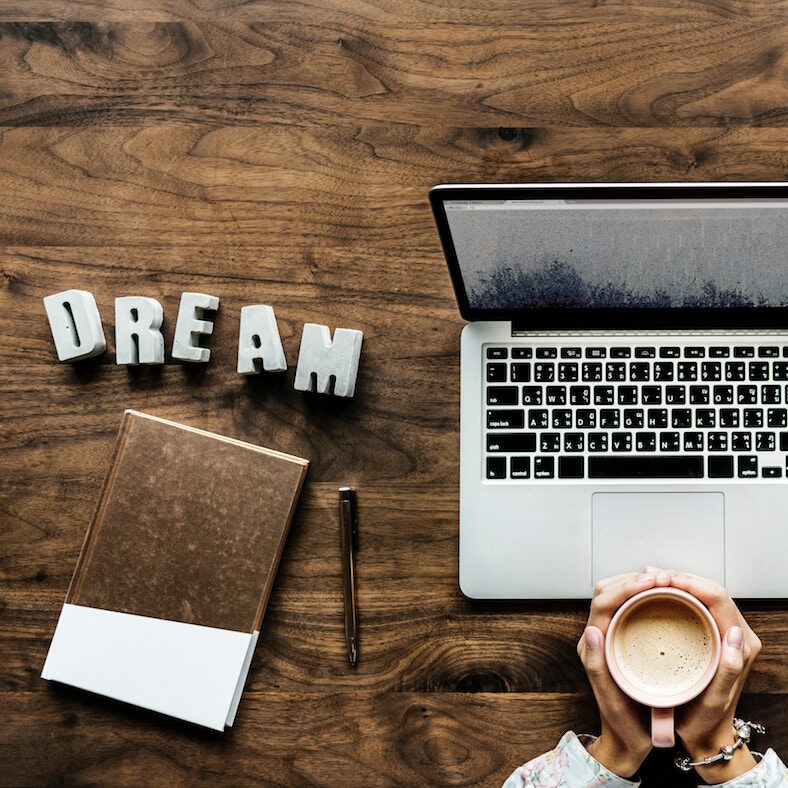 I teach new entrepreneurs like you how to master your marketing and convert paying clients in my signature business accelerator program: Purpose & Profit – a 4 month group coaching experience to support you in learning & creating everything you need to launch your online business & sign paying clients so that you can quit your 9 to 5.
If you're here to grow your business quickly and sustainably, and you want to be guided by a mentor that's been where you want to go and surrounded by other entrepreneurs building their dream lives & businesses too, you'd be a great fit for this opportunity (find out more here!)
Step six: Sell your services
Selling is the most impactful activity you can do in your business. Unfortunately, it's one most new entrepreneurs will avoid for months/years, only to wonder why their business isn't taking off and, sadly, abandon their entrepreneurship journey.
Related post: 5 Strategies for Better Time Management
Sales doesn't have to be sleazy, although many of us have had so many negative experiences with bro marketing/selling that has left us feeling like there is no pleasant way to sell.
The most common limiting beliefs I hear from new entrepreneurs about sales are
They can't afford it
I don't want them to think I'm being pushy
I'm scamming them into buying this
I don't actually know what I'm doing so who am I to sell
Selling is sleazy
I'm not good at sales
If you've ever thought these thoughts, your first step is to master your mindset.
I have an incredibly powerful free training on this that you can access here for free: the Unstoppable Masterclass is all about the mindset hurdles that hold us back from stepping into our full potential as entrepreneurs & practical strategies for overcoming fear of failure, self doubt, and impostor syndrome so that you can build the business & life of your dreams.
As a business strategist and success coach, I support my clients with overcoming these limiting beliefs so that they can sell with ease. When you're so fired up about your offers and the impact you create, you can't help but shout it from the rooftops and attract the right people into your deeper levels of support.
If you want to start an online coaching business but you're struggling to sell, you're not alone. Most purpose driven entrepreneurs start an online business because we want to do the work (to coach, to create websites, to streamline processes, etc) not to sell. Many people are surprised that your first 1-2 years in business are 80% focused on selling.
The key here is to reframe your perspective from 'sales is sleazy' to 'sales is of service' — your people have a problem that you can help them solve, and if you don't tell them about it, they're going to continue struggling.
I don't shy away from selling my coaching program because I know it is the best freaking thing to help you get your business off the ground and because I care so much about helping people live lives they love and support themselves with work they love. Why wouldn't I offer to help you get there faster with fewer struggles!?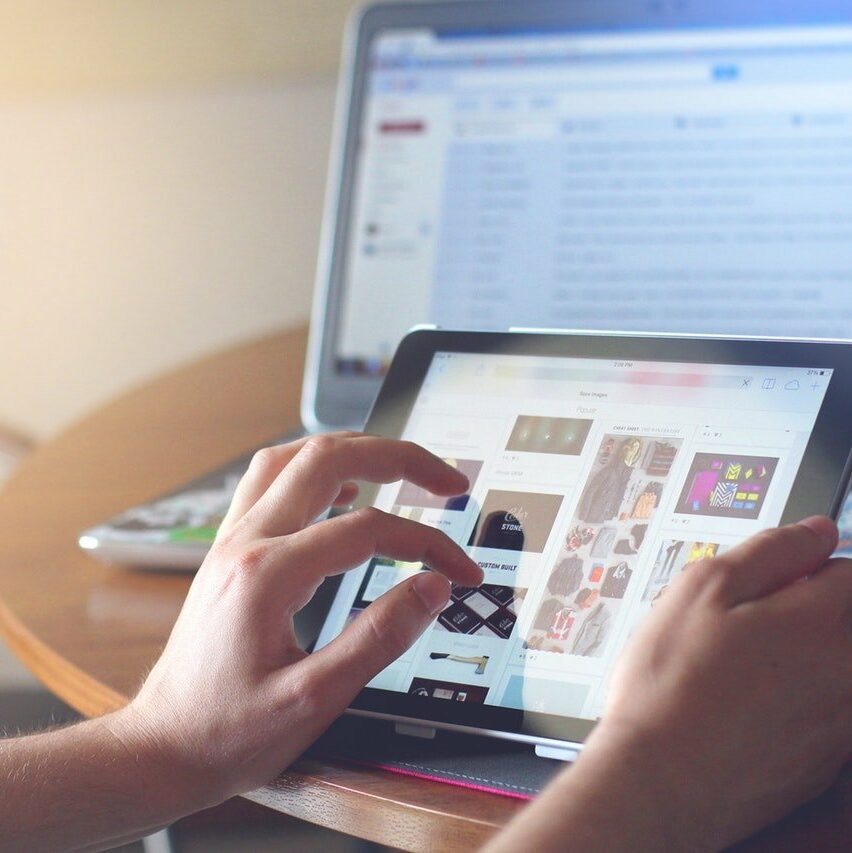 The keys to excelling in selling your services online are
Building genuine relationships & connecting with your people — really getting to know them & where they're at & selling from a place of service (this is where your marketing strategy comes into play)
Understanding your ideal clients' challenges: what do they struggle with and what do they wish they could have?
Clearly articulating how your service helps them overcome those challenges & achieve X outcome: how do you help them create a transformation in that area?
Delivering value — in your content, in your conversations, etc, so that your people see that you are here because you genuinely want to support them as a purpose driven entrepreneur
Actually selling – getting in front of your people, inviting them into conversations, pitching your services & asking for the investment (the step most people miss) — how many sales conversations are you inviting people into each week? Commit to a specific number and follow through.
Asking for referrals from existing / past clients / network – when your people love your work, they are more than happy to share it with the world for you.
Sales is the most important part of launching your online business. If you don't sell, you don't get paying clients, and if you don't have paying clients, you don't have a business.
However, sales gets to be really enjoyable and easeful when you have a strategy that feels natural to you and is in integrity with your values. In Purpose & Profit (my signature business accelerator for entrepreneurs ready to grow to consistent $5K – $10K months) I support you in creating a sales strategy that you LOVE so that you can land paying clients with ease. I invite you to explore whether Purpose & Profit is a good fit for you.
Step seven: Serve your clients powerfully
Doing good work in the world, creating an impact, and supporting your clients is the best and most enjoyable aspect of running your own business. This is what everything else culminates to.
Related post: What is Personal Development?
What makes your services stand out from the rest?
Clear offers that help your people solve specific problems
A strategic product suite that makes it easy for your clients to access different levels of support depending on their needs
A feedback process that allows you to continuously improve your services
You being you, standing in your own mastery, and not watering down your impact by trying to be a carbon copy of someone else
Constantly learning (through application or through courses, etc.) how to be even better every day
You are the expert at what you do. Ask yourself: what do I need to serve my people at my best?
Step eight: Organize your back end processes & systems
Back end systems and processes make the entire business journey so much easier.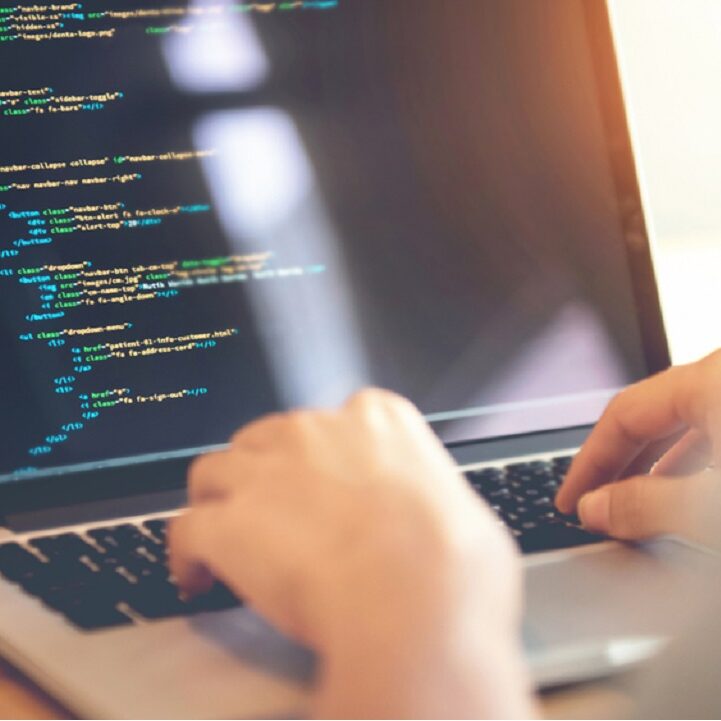 Some of my favorite tools to start and run an online coaching business include
Related post: The Benefits Of Procrastination & Why It's Important
Mapping out your back end processes and having clear systems in place to support you with running a business is a great way to keep everything organized.
Step by step guide on how to start an online business
Now that you understand each of the elements of a successful online business, let's finish off with a summary of the steps you need to take to start an online coaching business.
Choose a business name & tagline
Create an online presence
Develop an offer & define your ideal client
Build a powerful brand
Connect with your ideal clients & market your business
Sell your services
Serve your clients powerfully
Keep your back end processes & systems organized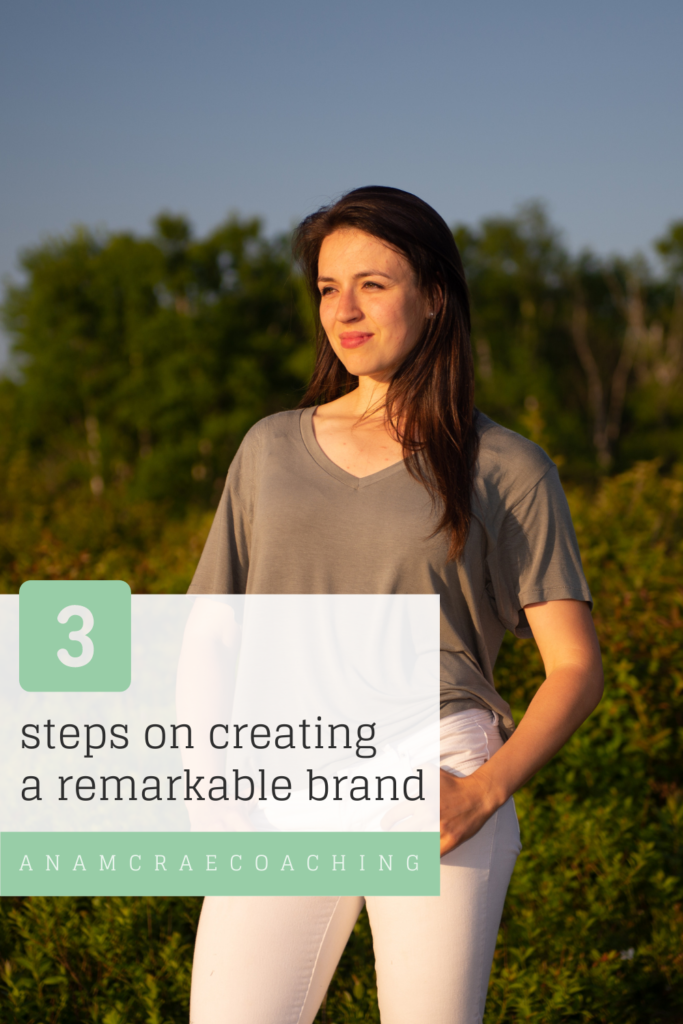 To start an online coaching business can feel like learning to juggle a million balls, it's true. But the best thing about it is that you're fully capable of making this work. And you deserve a fulfilling life where you get paid to do work that you love, and you have the freedom to live life on your terms.
Launching an online coaching business was the best decision I ever made. It allows me to create an impact in the world, to wake up in the mornings genuinely excited about what I get to do that day, and to work with clients that light me up! It allows me to work less, to spend more time with my kids, to travel more, and to level up our lifestyle.
If you're working toward creating your first paying clients, I'm so excited for you! When you focus on building a stand out brand, marketing/connecting with your ideal clients, inviting people into your programs, and serving the heck out of them, your business will succeed!
If you want to accelerate your success and create consistent $5K – $10K months, I invite you to join us in the next round of the Purpose & Profit Program – an amazing experience to help you get your business off the ground and make money doing what you love. There's nothing quite like being in community with other ambitious entrepreneurs like yourself and having the support you need to hit your business growth goals with ease. Let's chat about whether it's a good fit.
Drop a comment below, what area of your business do you need to focus on first?
And if we aren't hanging out on Instagram yet, I'd personally LOVE to get to know you. Send me a DM @anamcraecoaching and let me know what stood out to you in this article. I love building genuine connections with my people and it would mean the world to me to hear from you!
---
Related posts: